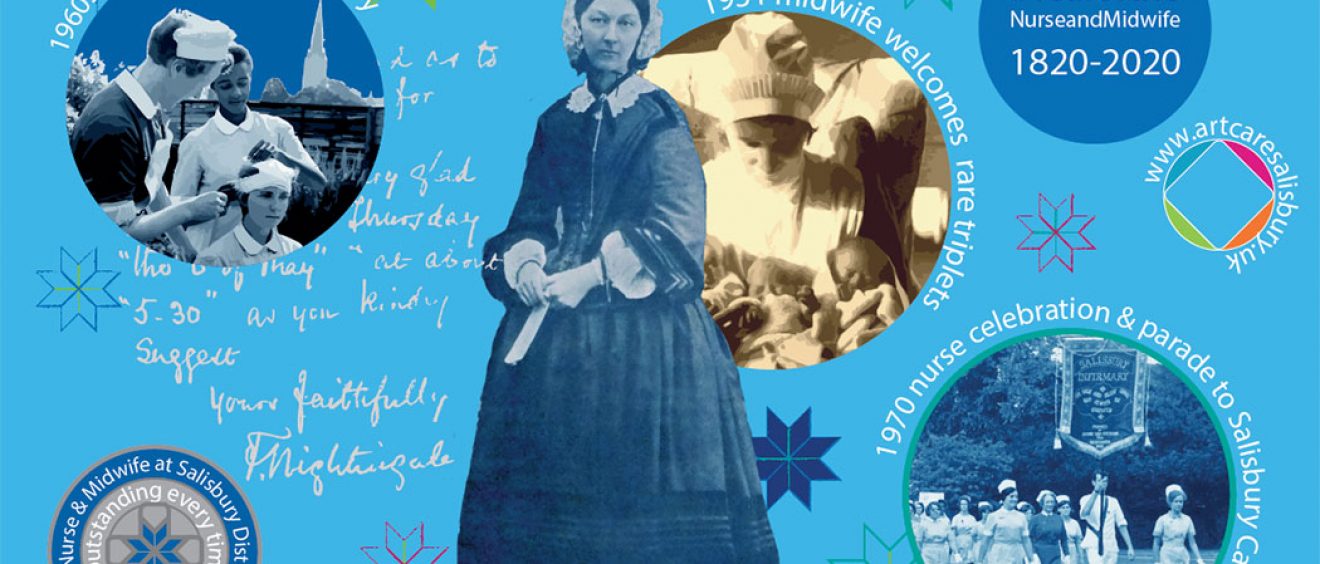 Florence 200
2020 marks an important year in healthcare and has been designated by the World Health Organisation as International Year of the Nurse and Midwife. This coincides with the 200th anniversary of the birth of Florence Nightingale, who has strong links with the Salisbury area. As part of these celebrations, Salisbury District Hospital are honouring their nursing staff in very special ways, and ArtCare are supporting them with a year-long programme of special events and activities.
One of these events will be a show devised by Louise Jordan, a local singer songwriter and performer, celebrating Florence Nightingale's birth and her connections to Salisbury. Louise has received Arts Council England funding to make the show and in October 2019 she visited Salisbury District Hospital to talk to current and retired nursing staff about their careers. These discussions, as well as the historic collections here at Salisbury Hospital and Wiltshire Council's archives held at Chippenham, will inform Louise's songwriting and the show. The final show, touring in the spring, will include a special day of performances here at Salisbury District Hospital in May 2020 to coincide with International Nurses Day. Find out more about Louise Jordan her on her website.
Confirmed performance dates so far:
1st May 2020 at Salisbury Art Centre
2nd May 2020 at Poole Lighthouse
12th May 2020 at Salisbury District Hospital
Find out more about other events and activities celebrating 'Florence 200' at Salisbury District Hospital on our dedicated Salisbury Healthcare History website.