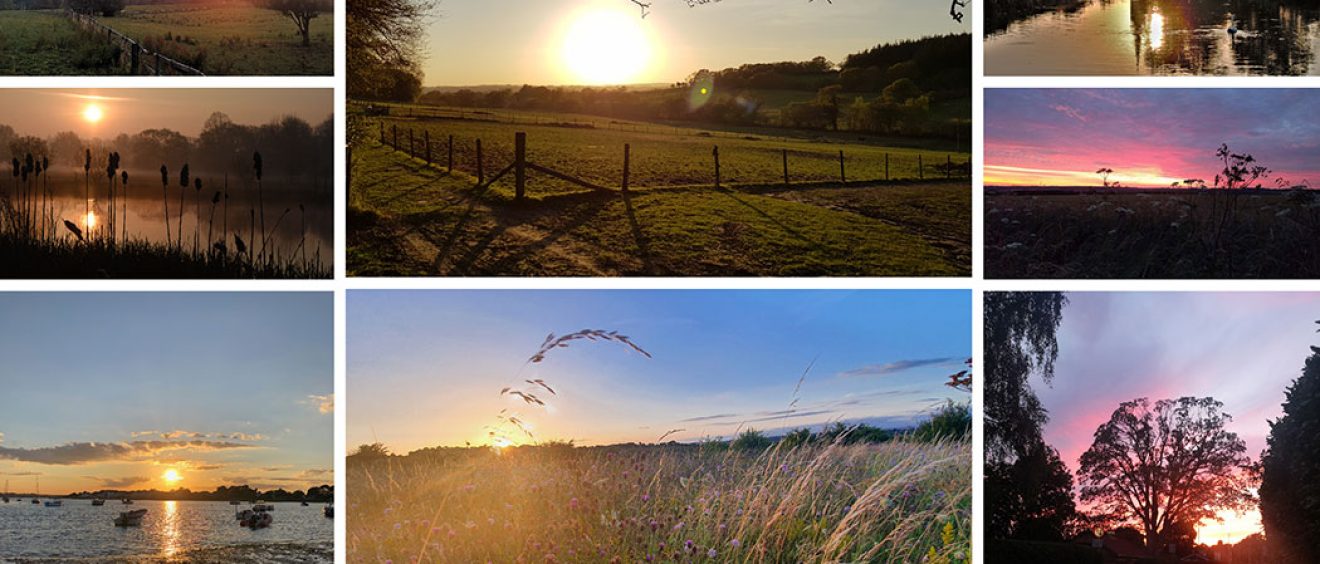 Lockdown landscapes
Exhibition of images taken by hospital staff and volunteers
Staff and volunteers were invited to submit a digital photograph to ArtCare's annual exhibition on the theme of 'lockdown landscapes': This could have been any image taken during lockdown of their home, garden, view from the window, dog walk or their lockdown experiences.
We received over 100 entries that ranged from sunset, country walks, community spirit, home activities, enjoying nature and how the city changed during that time. Staff captured their moments of quiet, while those who were shielding provided images from their home and garden. The quality of the work and thought that has gone into each photograph is clear.
We have printed and hung each piece along the main corridors, level 3 and 4, of the hospital. Currently the exhibition is only viewable by hospital staff and patients. So, for those of you who can't visit in person we have created a video (see below), along with a catalogue list and photo album of all the images.
Download lockdown landscapes image gallery (pdf)
Download lockdown landscapes catalogue – list of artworks (pdf)
We hope you enjoy the exhibition and you can always send us your own lockdown photographs, with permissions, for us to share online through our website or social media. Take a look at our photography basics to get some tips to improve your photography. The exhibition runs throughout August and September at Salisbury District Hospital.