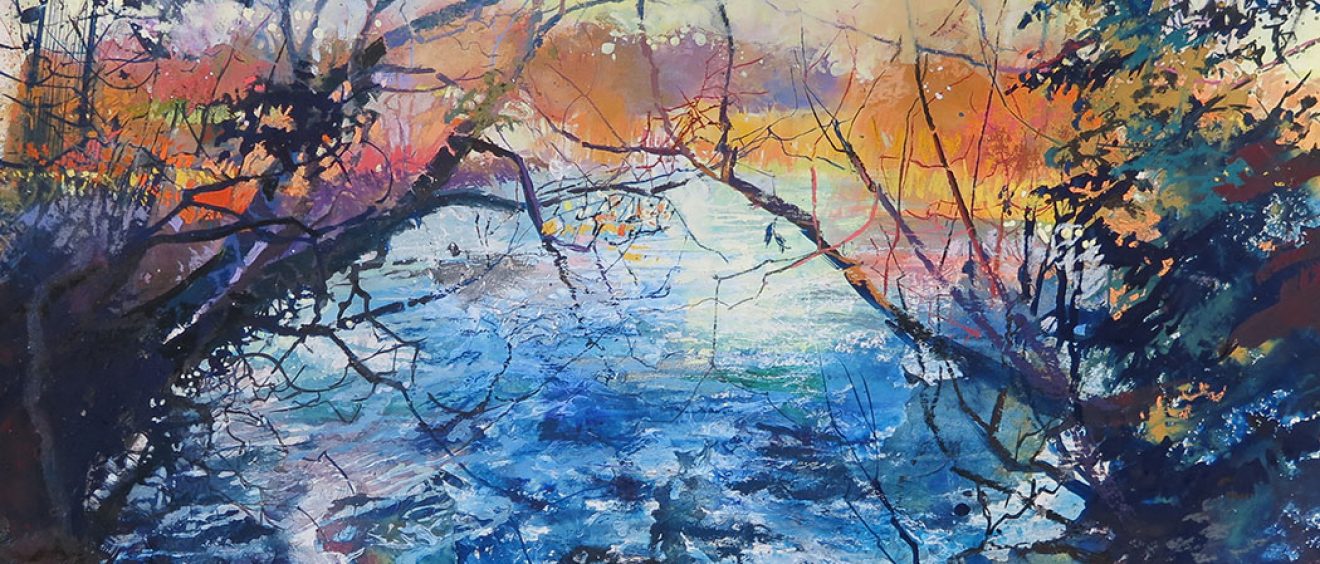 Take 10
Take 10 Artists return with an eclectic collection of original paintings. From detailed observation to imaginative interpretation they present a diverse view of places that have inspired them.
Take 10 Artists is an independent group of mainly professional artists based in the New Forest, Hampshire. Their work encompasses a wide variety of styles, subjects, and media. The group meets weekly to enjoy painting together, mostly out of doors, where their subjects include landscapes and buildings. During inclement weather they meet in Godshill Village Hall for life drawing or still life painting.
Members include: Margot Adams, Jill Bentley, Kate Charman, Lindsey Cole, Maureen Davies, Jackie Langfeld, Martin Slater, Gillian Smith, Deirdre Whitworth, Joanna Williams.