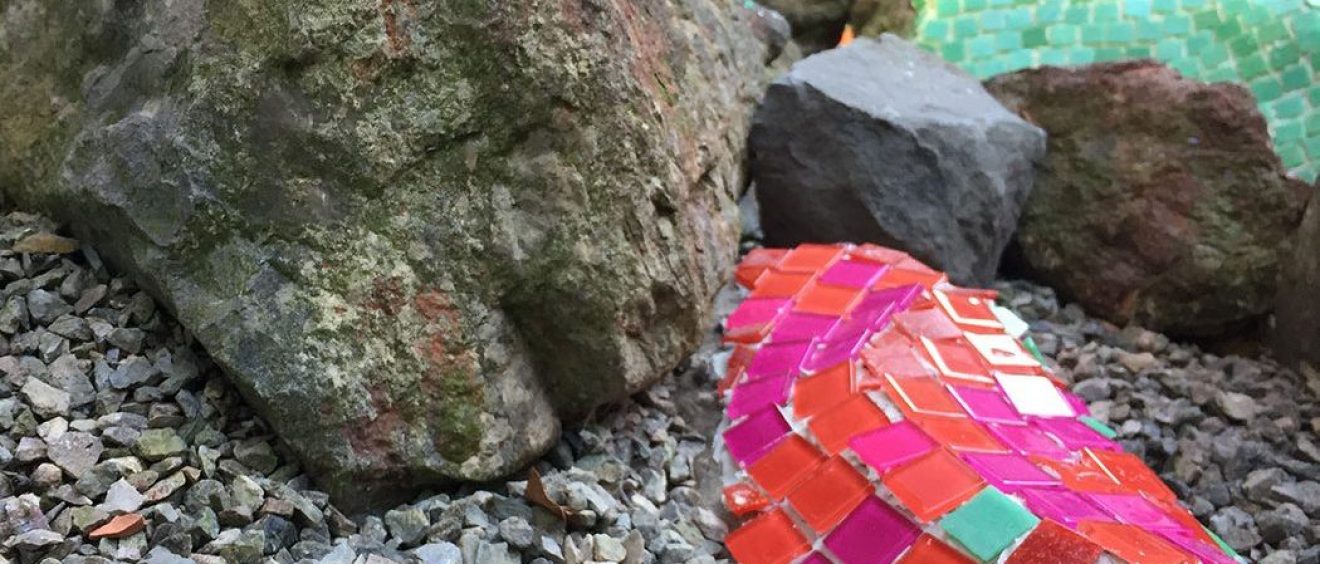 Creating a tranquil garden
ArtCare are supporting end of life care team to create a tranquil garden space at Salisbury District Hospital. The Stars Appeal have received a generous grant to provide planting, garden tools and furniture. This is to create a wonderful outside space for patients, family and staff to get some breathing space away from the ward areas.
The courtyard areas around Spire and Farley Wards will be transformed over the coming few months ready to be enjoyed over the summer. The secure courtyard will become an active area for staff and patients to use. Therapy staff will have an outdoor space to do activities with patients, useful for stroke rehabilitation as well as calming, sensory spaces for dementia patients and older visitors. The focus will be incorporating the different senses: smell, touch, sound. The courtyard will also include features such as raised beds and potting areas, which are accessible to wheelchair users too.
The other courtyard area will be a tranquil quiet area, available for staff, patients and carers to use. The original construction of this courtyard was set out to represent a river flowing around the building. A poem, written by Rose Flint and patients on Winterslow Ward (now Spire Ward), was used as inspiration for the carved words on the existing stone seating. The words echoes the themes directing this new project. Planting will be designed around soft, cool colours and gentle drifts of different architectural shapes.
My wish is to create a space that provides peace as well as subtle stimulation of the senses through texture, design, smell and colour. It should be a calm but happy space that will allow patients who are a little agitated and wandering a safe place to wander around – this can be an issue, where we are recurrently locking doors to contain people at present. Consultant, Elderly Medicine
The design for the garden will respond to feedback from staff and patients who suggested a covered, shaded area and secluded seating. Any fixtures and landscaping will be constructed from recycled plastic; not only is this good for the environment, but these materials do not require large amounts of ongoing maintenance.
With many hours of volunteer help the courtyards have been cleared and cleaned in preparation for new planting and furniture. Staff and patients been helping to create artworks using coloured mosaic. These pieces have been designed to be long-lasting, suitable and safe for public outdoor settings. The mosaic rocks and stepping stones create a much needed splash of vibrant colour amongst the planting.