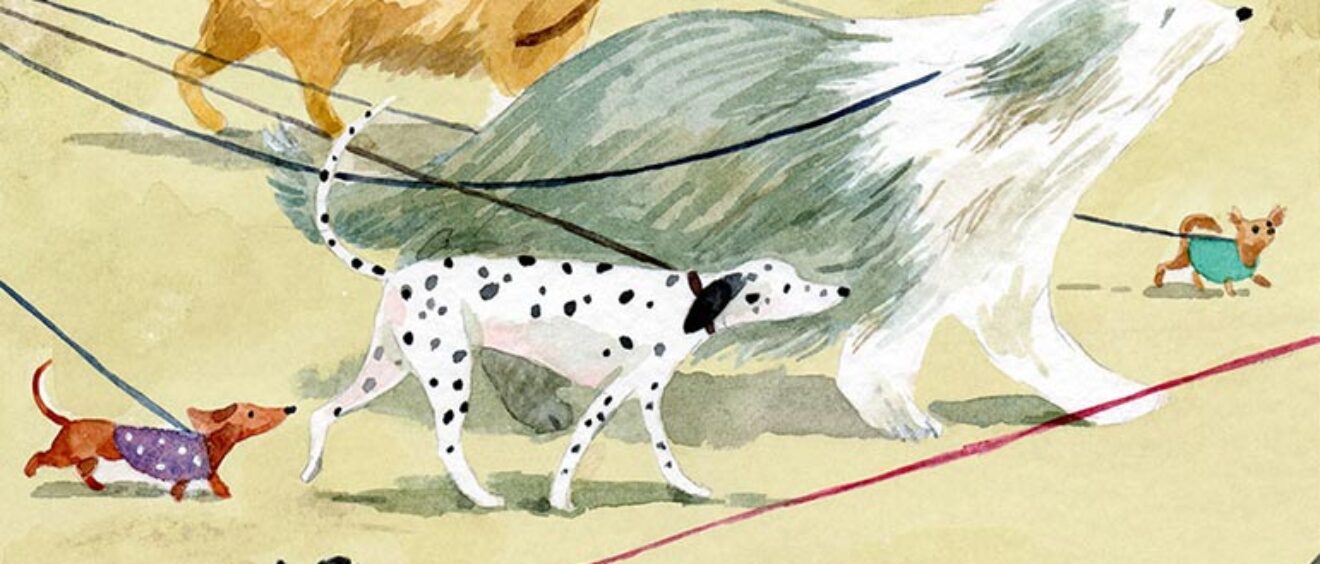 Illustrators on show
Three artists Zennor Box, Anna Shuttlewood and Diliana Nikolova exhibit fun and playful illustrative paintings along the corridors of Salisbury Hospital.
Zennor Box's images illustrate human moments and funny imagined stories are captured in this series of artworks. This exhibition is part of a tour visiting hospitals at Dorchester, Yeovil, Bristol Royal Infirmary, Taunton, Salisbury, and Western Super Mare.
'Hospitals have become the perfect place to show these paintings because most people walking down a hospital corridor are looking for some sort of distraction or escapism and if the paintings are absurd yet familiar, strange yet humorous, they can quickly transport you to a different place, if just for a while.' (Zennor Box)
Anna Shuttlewood and Diliana Nikolova are mother and daughter who create intricate paintings and drawings of better and brighter cheerful worlds full of friendly and naïve creatures. Their artwork is humorous and brings a smile to anyone's day.
'My pictures are detailed and have many 'mini-stories' to discover, one can look and imagine what the characters are like and what their dreams are. I also like to explore a world of animal – human relationships.' (Anna Shuttlewood)
Illustrators on Show 2022 catalogue (pdf)