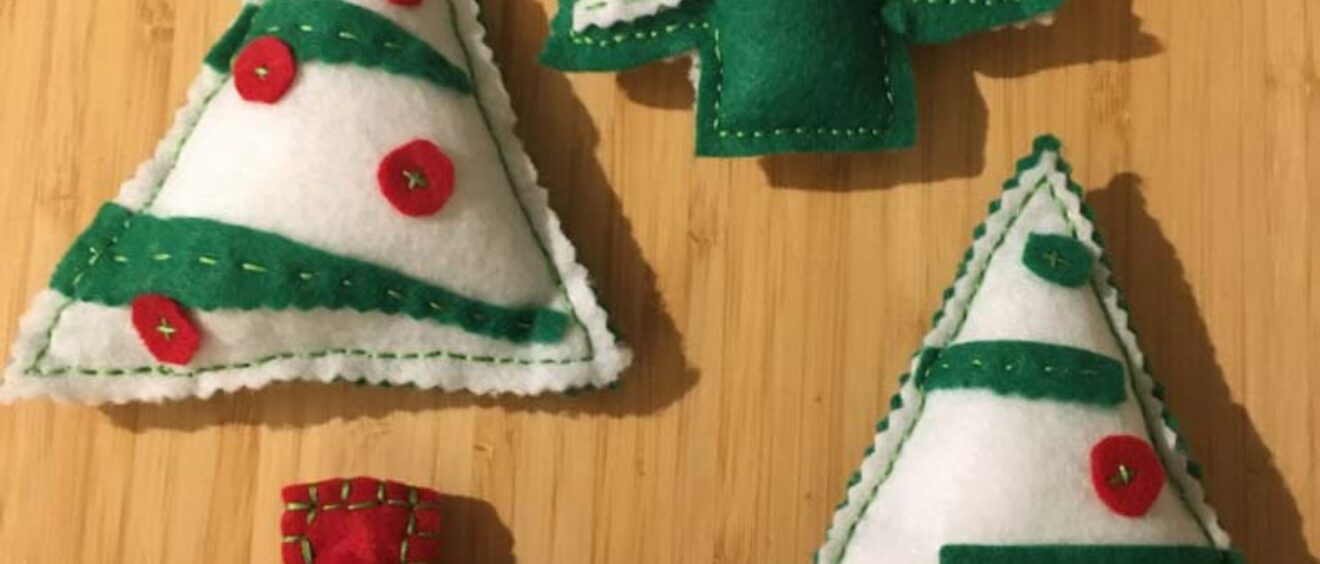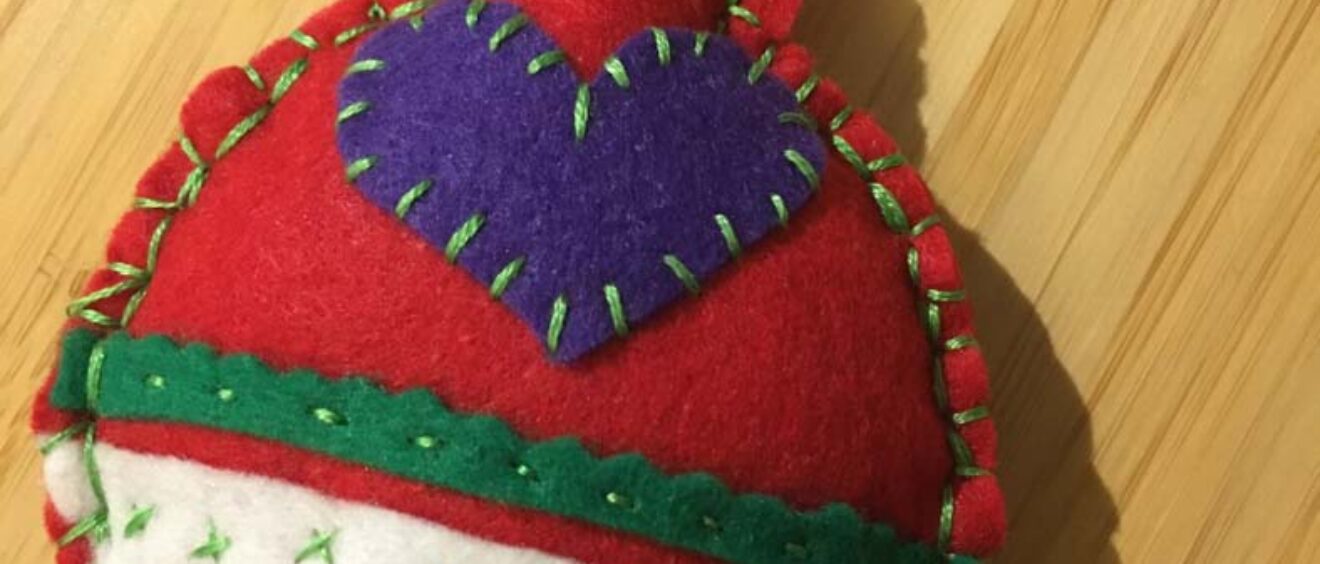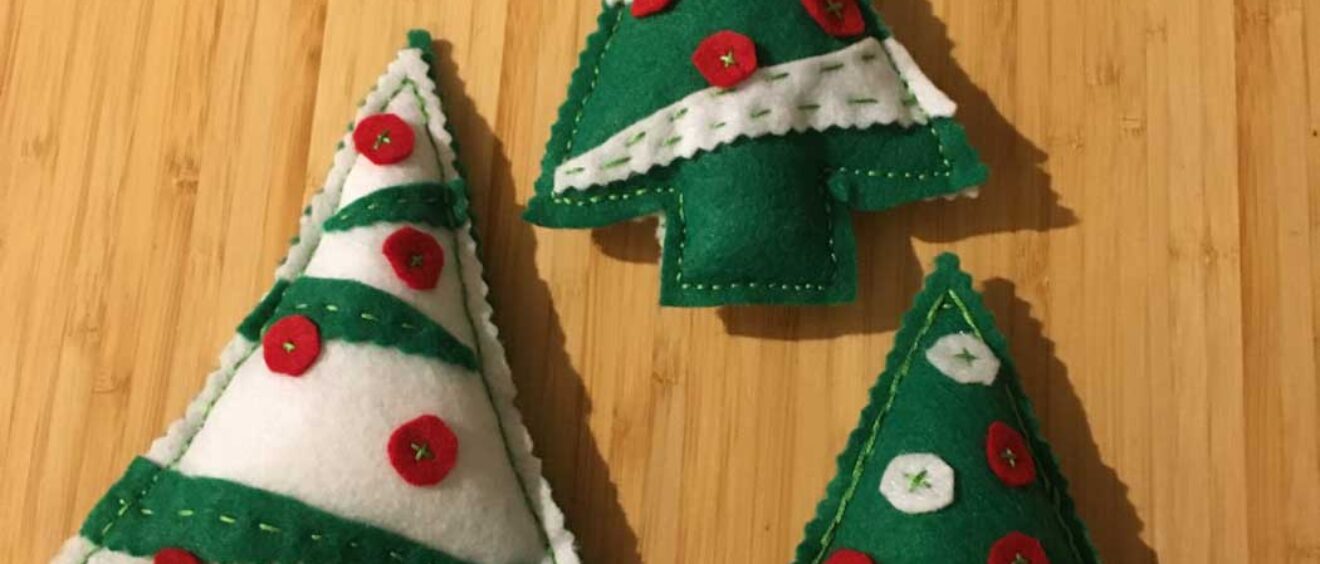 Felt Christmas decorations
You will need
Sheet of card for your template – use a cereal packet
Scissors
Pens – felt tip or biro
Embroidery thread
Needle
Pins
Felt
Wadding
Ribbons, spare buttons or other decorations
Instructions
We have used felt because it does not fray at the edges when you cut it. SAFETY: the finished Christmas Decorations are NOT suitable for giving to children under 3 or pets.
Draw the shapes you want onto paper (or print them out from this instruction sheet). Cut them out and copy onto card to make a template.
Choose two pieces of felt for each decoration shape. Pair them together, draw round your template onto the felt. Pin the pieces together
Cut carefully around the line to cut out your decoration. You could use pinking shears to make a crinkly edge for the decorations
Choose some ribbon or cut extra felt shapes for decorating your shapes, e.g. small circles as baubles for a tree shape, or initials of family members for a bauble.
Split the embroidery yarn into 2x three strands.
Thread a needle with embroidery thread. You can choose a colour to match the felt or to contrast it. Pull the thread through the needle and tie the end with a knot.
Pin the decorations onto one side of each of the felt shapes and then sew in place using a simple stitch. Try and keep the stitches the same size.
Pin the two halves of your decorations together. Use the pins to mark a place to start your stitching and to stop so that a gap is left for you to push the stuffing into the shape. To hide the knot of the thread, start stitching from the inside – use backstitch.
Backstitch – This holds fabric together without gaps so that stuffing can't come out. a. Push the needle through both pieces of felt – you will see a stitch b. Then leaving a small space, push it back up through both pieces – you will see a gap c. Go back to the last stitch and push the needle back through Repeat steps b and c
You are ready to stuff your Christmas decoration. Take small pieces of wadding and push them into the shape, starting at corners and finishing in the middle. Keep adding stuffing until all the space filled and your decoration is plump.
Finish off by using running stitch to close the gap You can use ribbon to make a hanging loop and sew it carefully onto the back of the decoration.
Other tips and ideas
You can make these without sewing – just glue the felt together with water-based glue – remember to protect the table first.
You can use a sewing machine and use ordinary fabric or recycle old clothes and bedding. Because ordinary fabric will fray at the edges you will need to sew them together with the finished sides facing inwards and then turn them the right way out before filling them up with the wadding.
You can choose colours to match your room or make a present for a friend or family member in their favourite colour.
Experiment with special stitches like blanket stitch to make the edges really interesting.
If you are confident with sewing, you can embroider a friend's name or message on to personalise your gift.
You can connect several shapes together with a long ribbon to make a garland.
Download