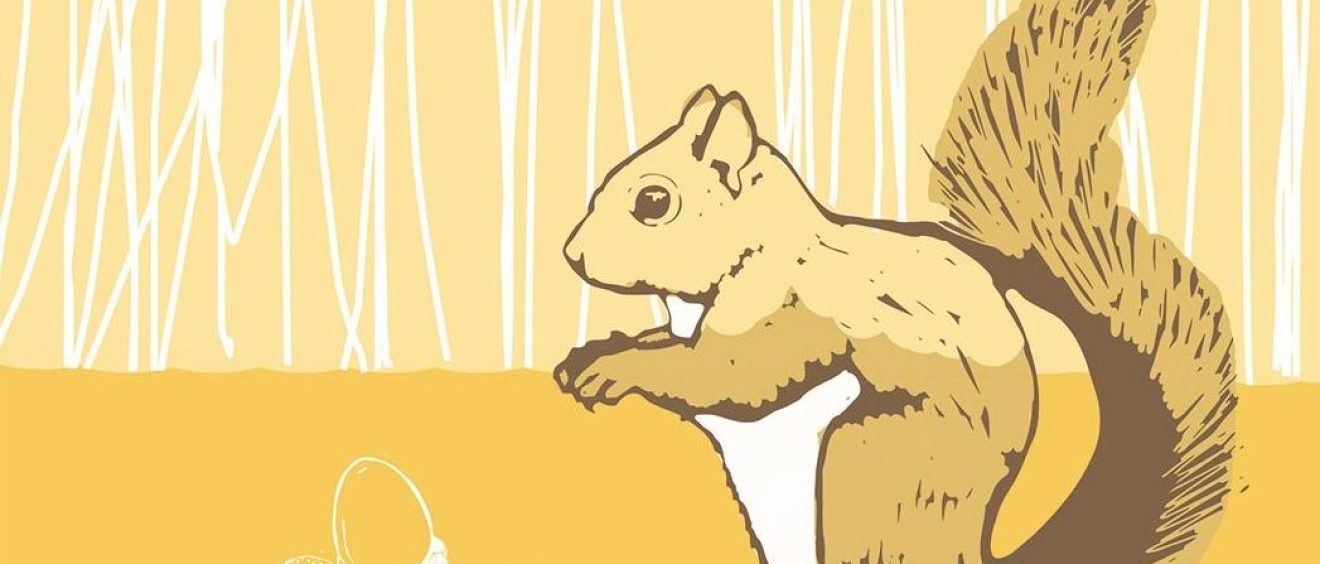 Golden Beams
A poem that captures the sights, sounds and smells of the season contributed by Fiona Lockwood.
A November day emerges
Through fog and murky grey
The grass glistening with morning dew
And scatterings of damp decay.
Leaves drop with graceful ease
And land on spongey moss
Squidgy and squelchy underfoot
Flourishing in its favourite soggy spot.
We venture out. The air is mild.
You can drink the drizzly spits.
And tree rain falls in random splats
Landing on our nose and lips.
The wind whips up a gust
Which we breathe in heartily
Striding out with purpose
For a bracing walk in the country.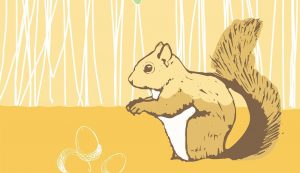 Passing through a woodland clearing
We crunch over a carpet of leaves
Sending a squirrel scampering
Into the canopy's fluttering breeze.
Then suddenly our surroundings transform
When the morning sun comes out
Golden beams filter through the trees
And colour comes about.
Aglow with burnished hues
Is a kaleidoscopic scene
Orange beech and dogwood stems
Blend with subtle shades of green.
The holly bush is glossy
Red berries pop and shine
And fluffy seeds of creeping thistle
Draw our curiosity as we walk by.
It is so peaceful in this place.
Our minds are cleared of thought.
And we feel refreshed by nature's way
Of giving calming comfort.
And as Autumn turns to Winter
Beneath pale blue overcast skies
We enjoy the changing scenery
With appreciative wide eyes.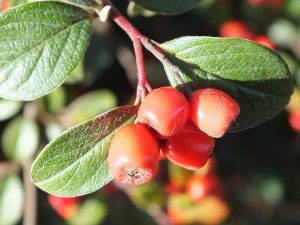 Exiting this lovely glade
We follow a narrow well trodden path
Aside neatly ploughed brown furrows
Framed by verdant banks of grass.
This farming landscape is enhanced
By hawthorn's ruby haze
And a sparrow hawk hovering overhead
Attracts our admiring gaze.
Ahead a pair of stonechats
Chirp and stay alert
Then perch atop a fence post
Before they flick their wings and dart.
Whilst on the distant horizon
We spot a deer, stock still,
Watching us intently
Before edging slowly over the hill.
Our route takes us ever homeward
Through a veil of descending mist
And the trace of nearby woodsmoke
Signals cosy winter bliss.
So with rosy cheeks and bright clear eyes
We arrive home for tea and cake
And hot buttered crumpets with bramble jam
Making very sticky plates!
Fiona Lockwood, 2020
Read more
Download 'Take the time' Issue 3 – Autumn 2020 edition (pdf)
Send us your contribution
We love to include some of your own reflections in future posts and in our monthly print edition 'Elevate your mood' or quarterly printed tabloid 'Take the time'. Why not write a few lines, try a poem or send us picture on the general theme of winter into spring? Email to ArtCare or send to ArtCare, Block 29, Salisbury District Hospital, Salisbury SP2 8BJ.