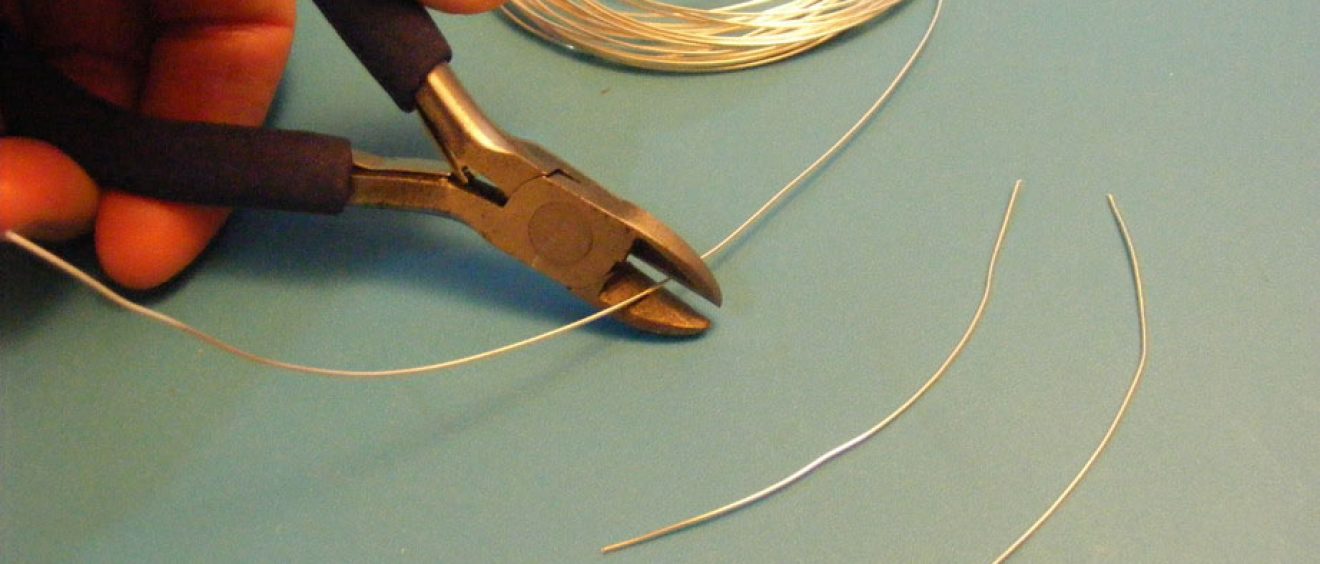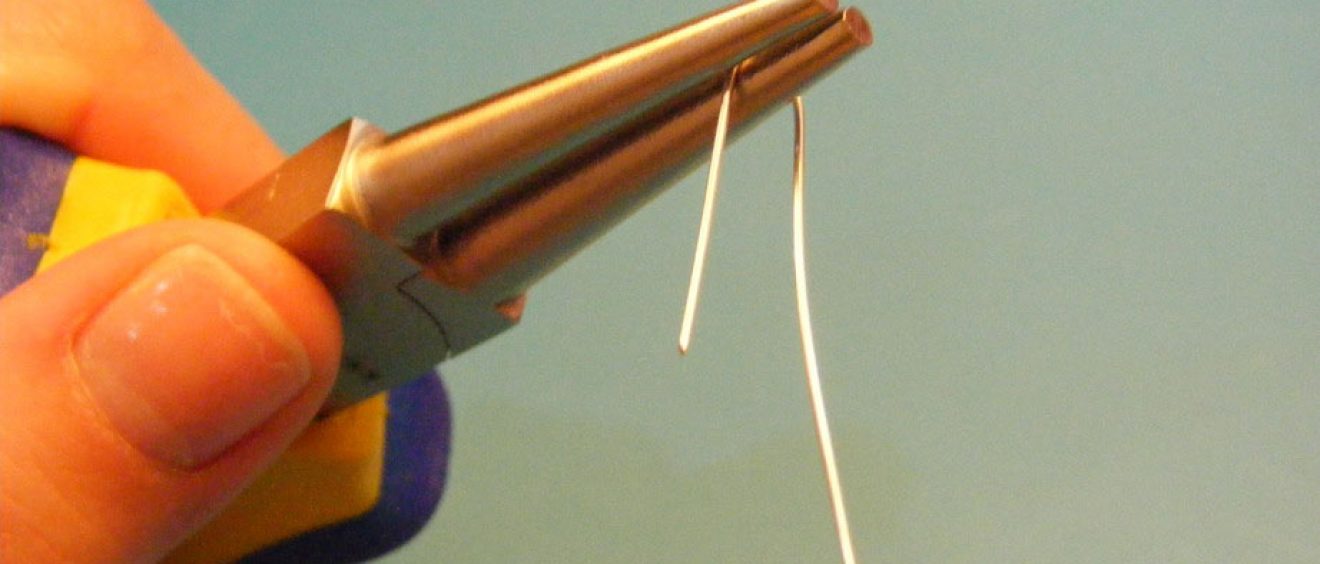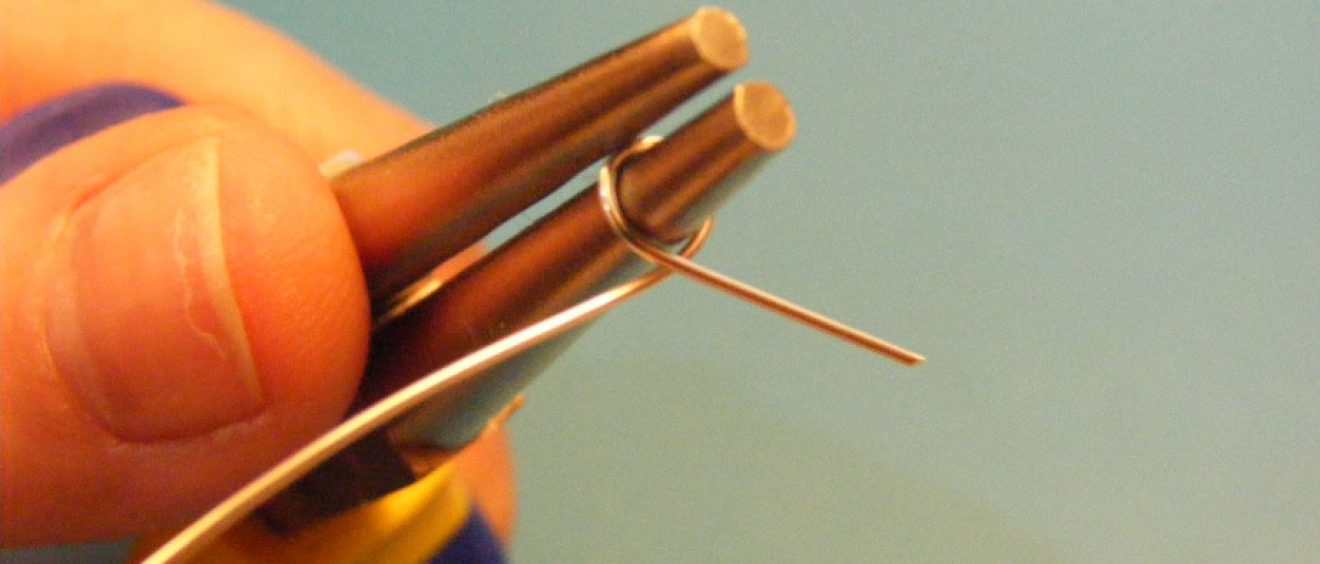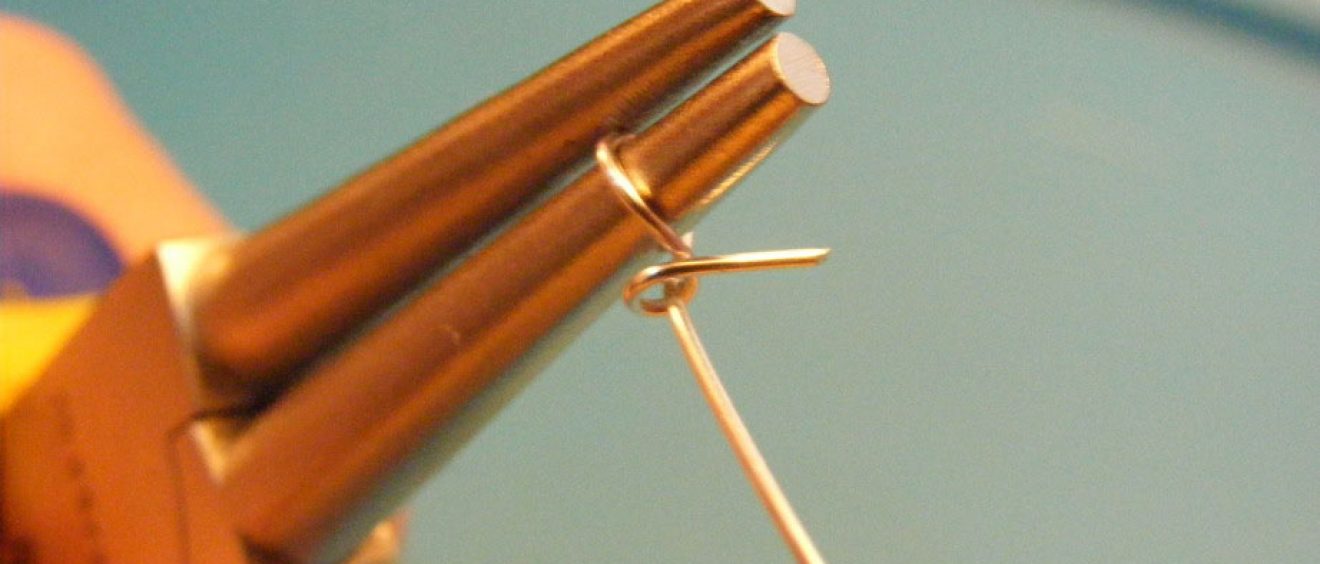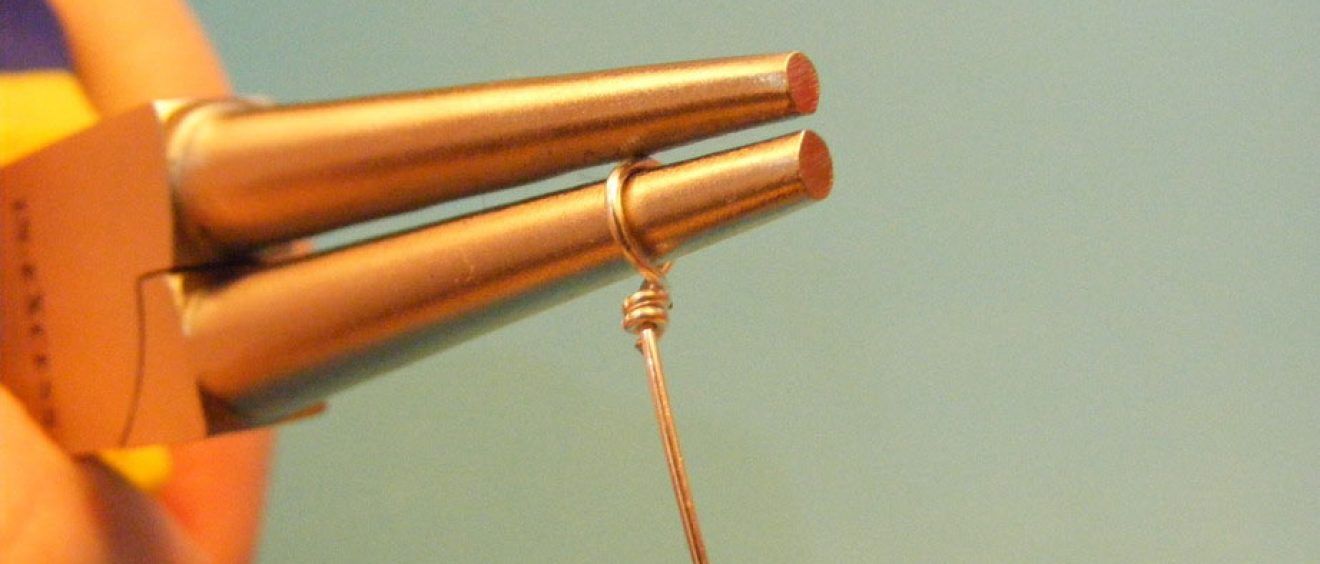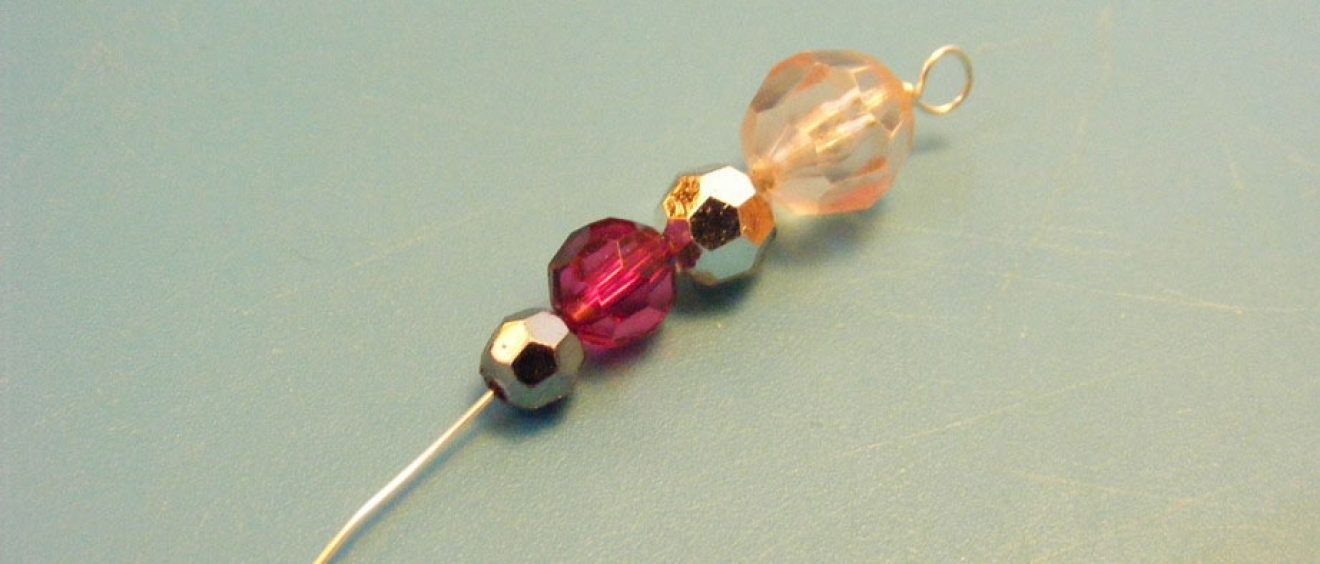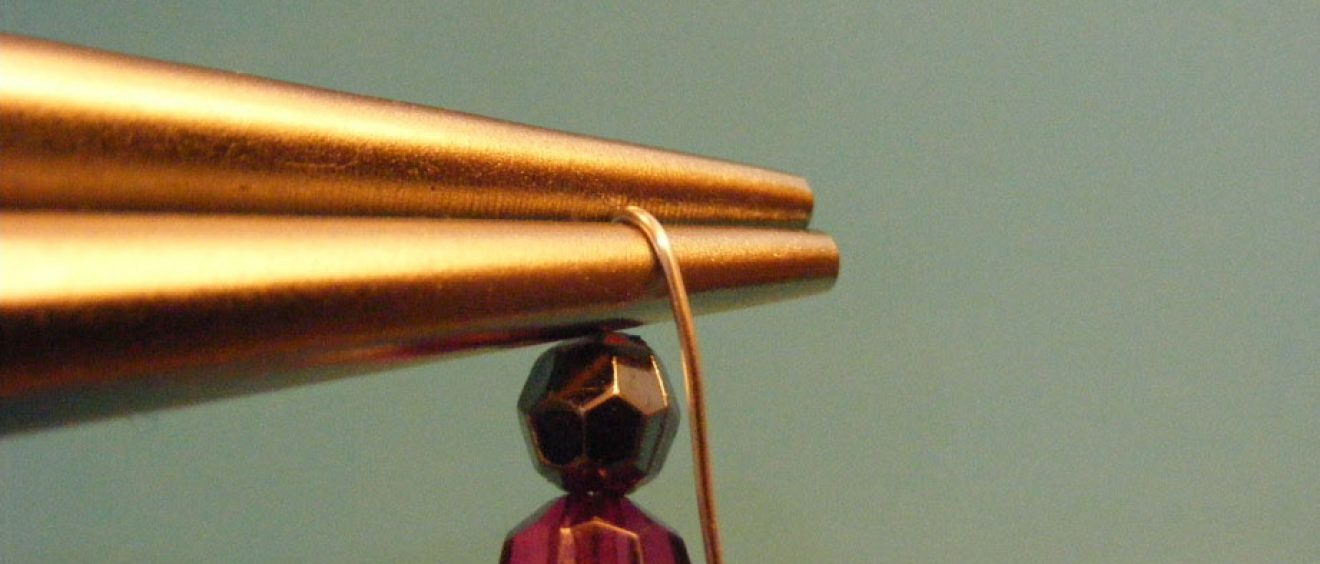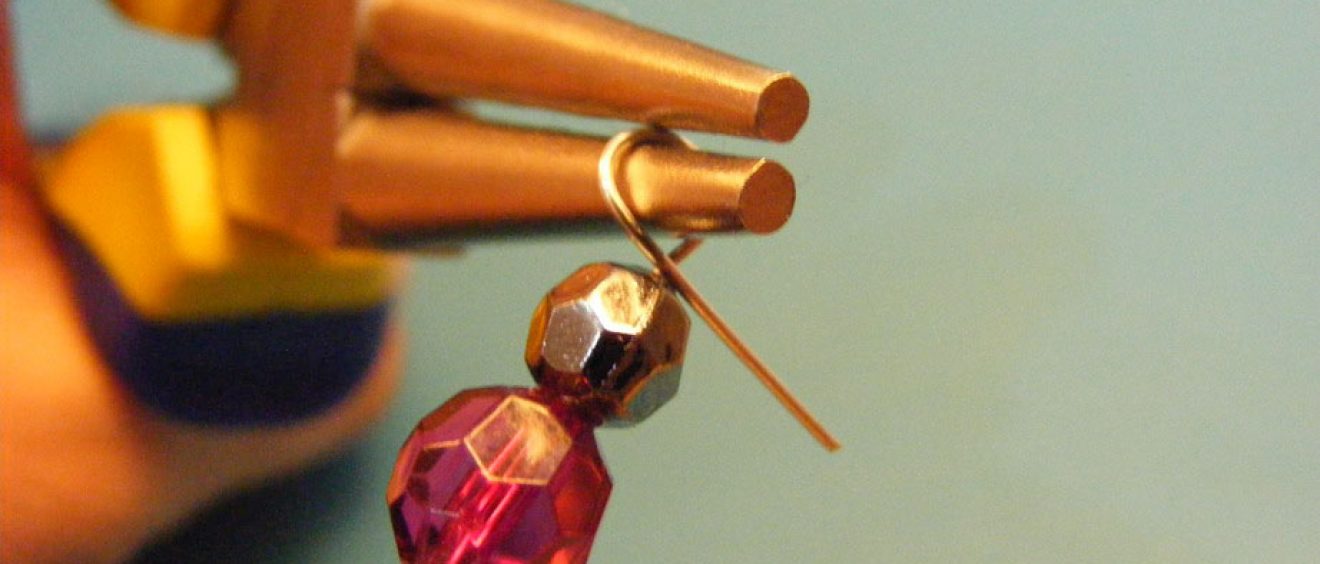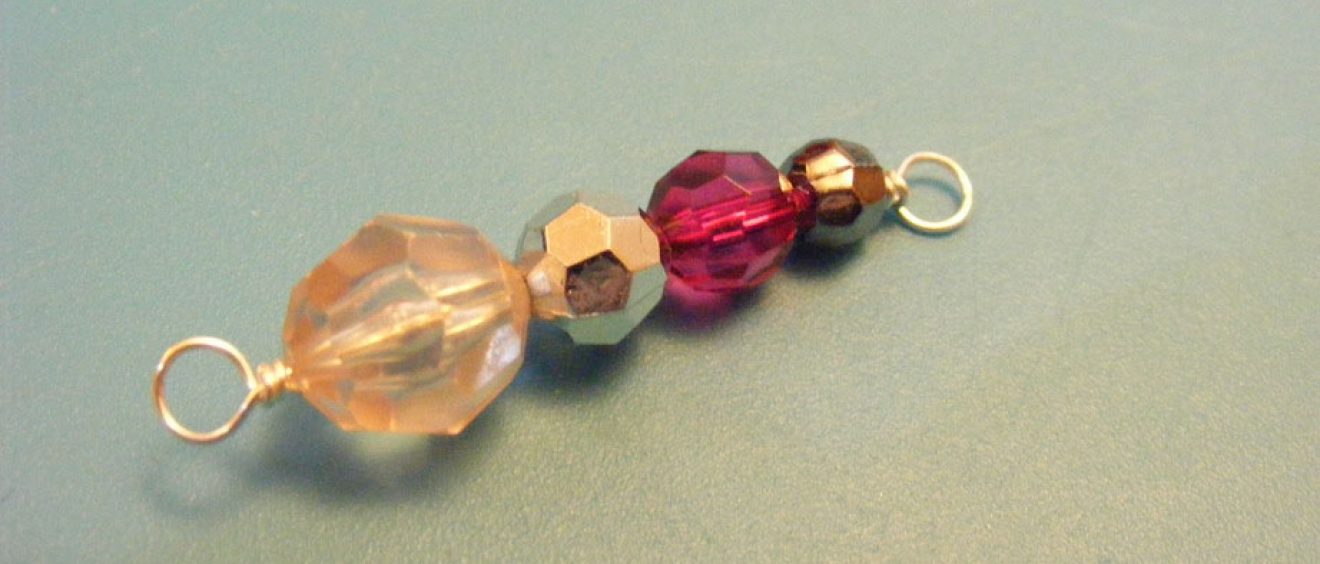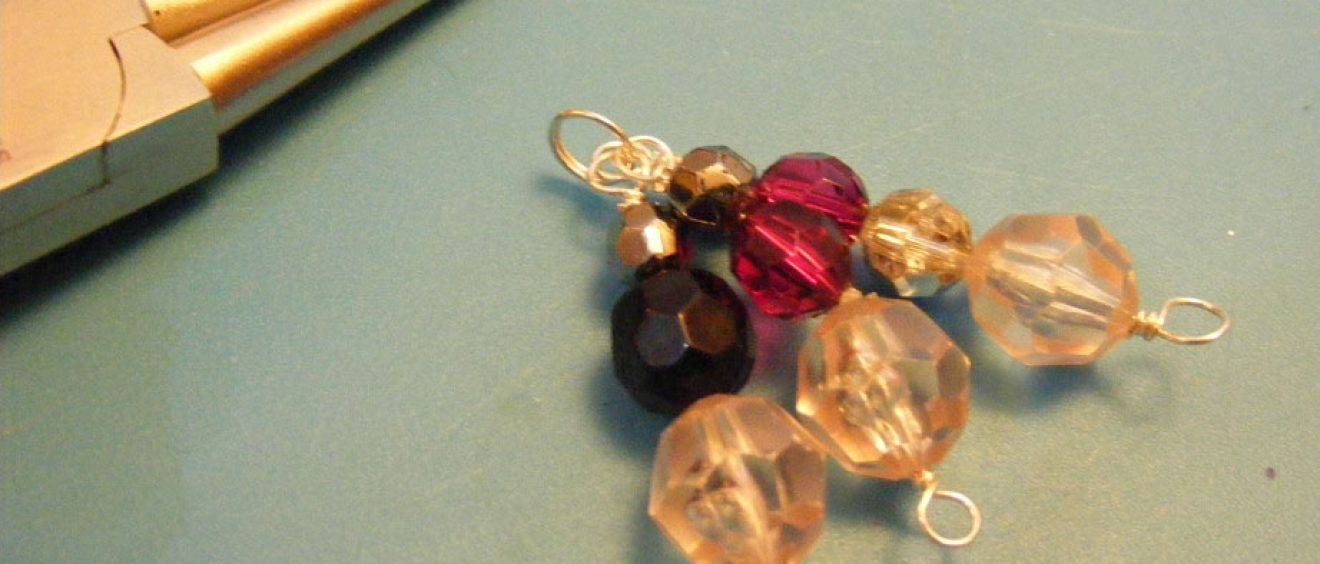 Make jewellery 3
Make a bead drop using wire
You will need:
reel of 0.4mm wire – you can use thinner wire (<0.4)
cutters – combination pliers or snips
round nose pliers – these make nice circular 'loops'
beads of your choice
to finish: earring hooks or ribbon/wire for a necklace
Instructions
Use cutters to cut three lengths of wire at least 8cm long
Using round nose pliers and one piece of wire, make a 'U turn' 2cm from one end
Holding the wire tightly with the pliers, take the short end and cross it over the long end
Then wrap this short end tightly around several times to make a neat loop
Thread beads on, leaving at least 2 cm of wire at the end
Using round nose pliers, make a 'U turn' and wrap the wire tightly around (like step 4) to make a neat finishing loop
You have made a single 'drop'. Repeat steps 2 to 6 with the other pieces of wire
Use the drops singly or joined with a split ring as a 'cluster' – finish with an earring hook or add to a necklace
Other tips and ideas
start at stage 5 if you are using ready made lengths of wire with flat heads / eyes
practice! The more you try, the 'neater' you become
once you are more confident, you can make the drops as long or as short as you like
use a pair of long nose pliers to help hold or bend the wire
snip off or completely wrap 'loose ends' around – otherwise they look messy and are sharp
N.B. Hazards – sharp tools & choking risk from beads. NOT suitable for children under 4. Supervision recommended at all times with children under 12.
Download making jewellery instructions for bead drop using wire (pdf)