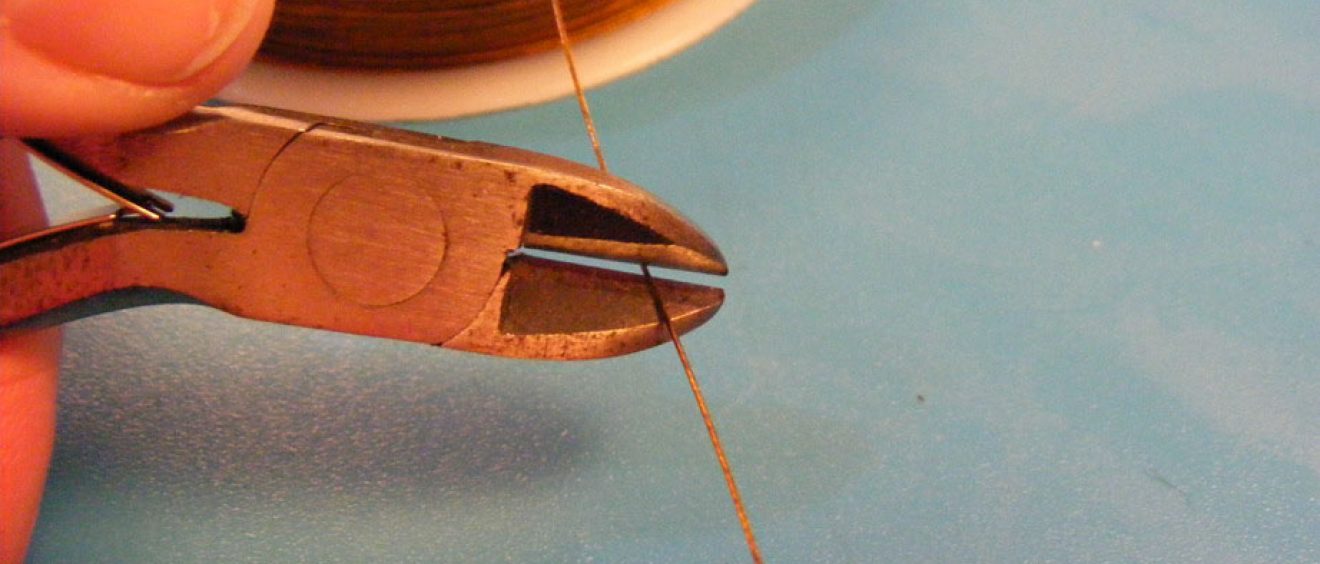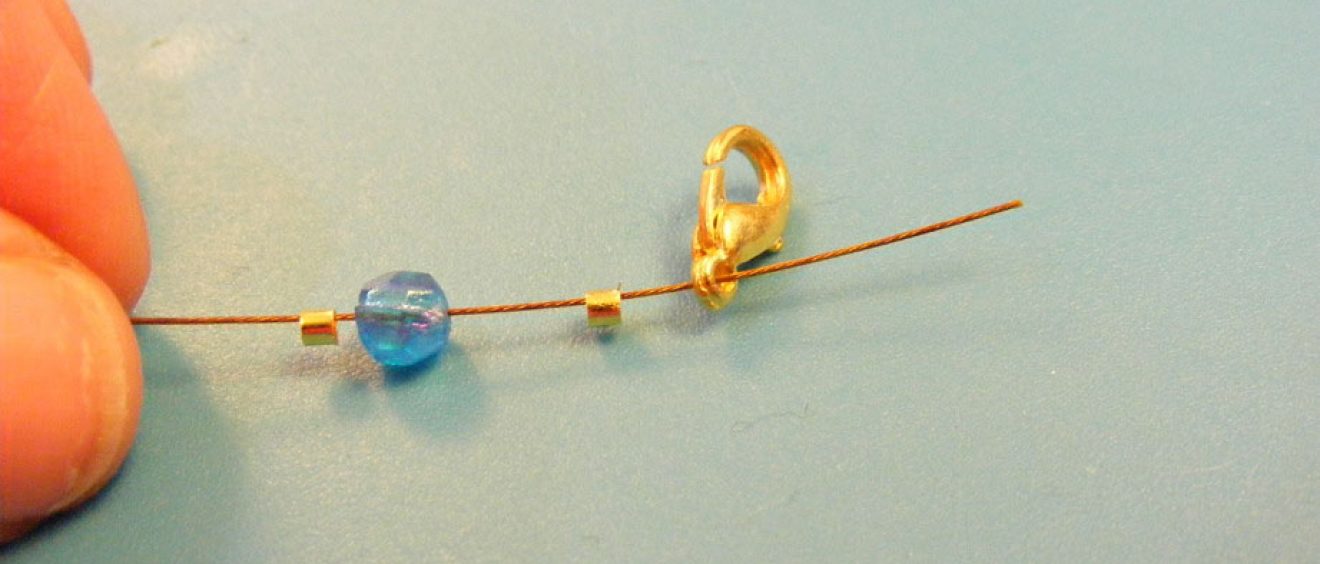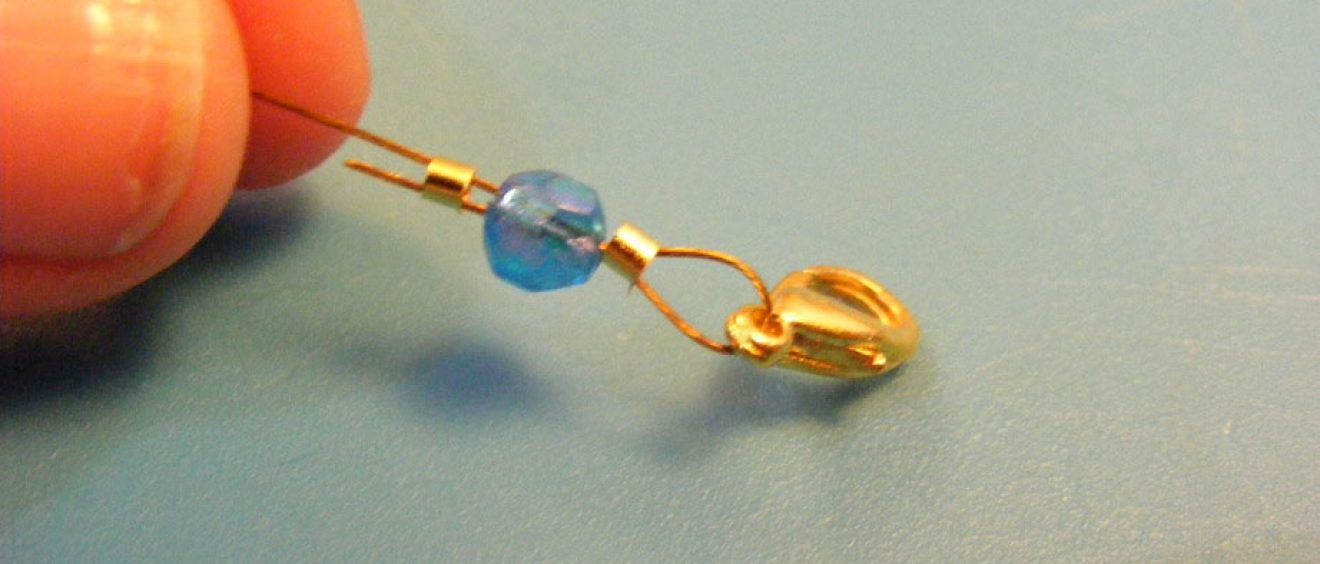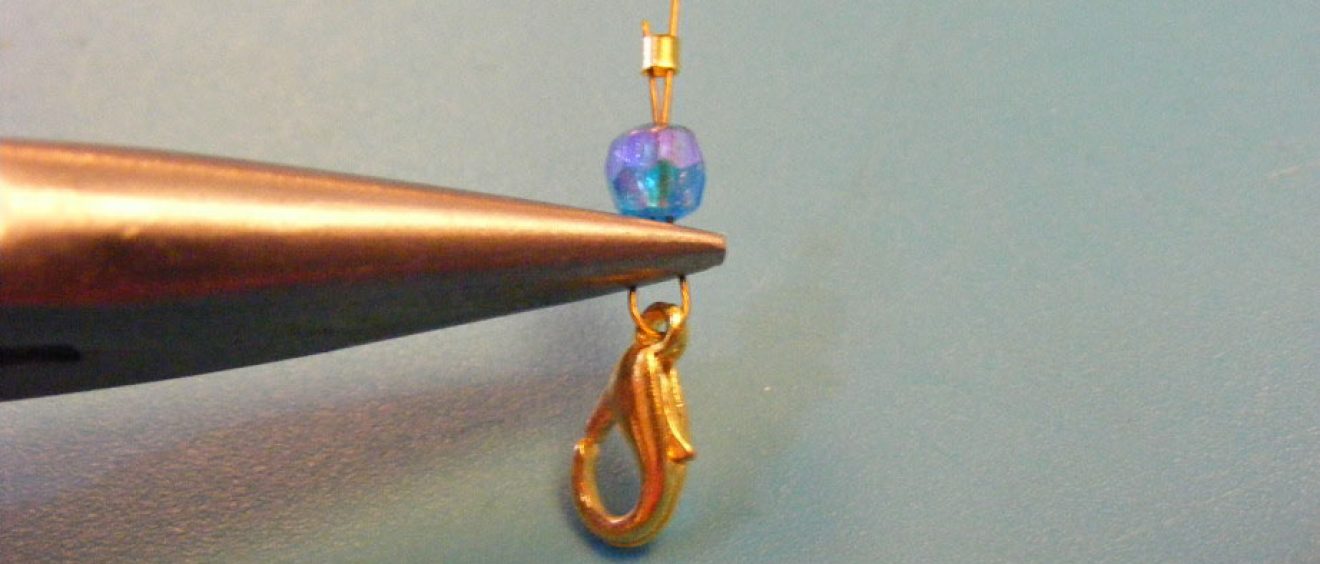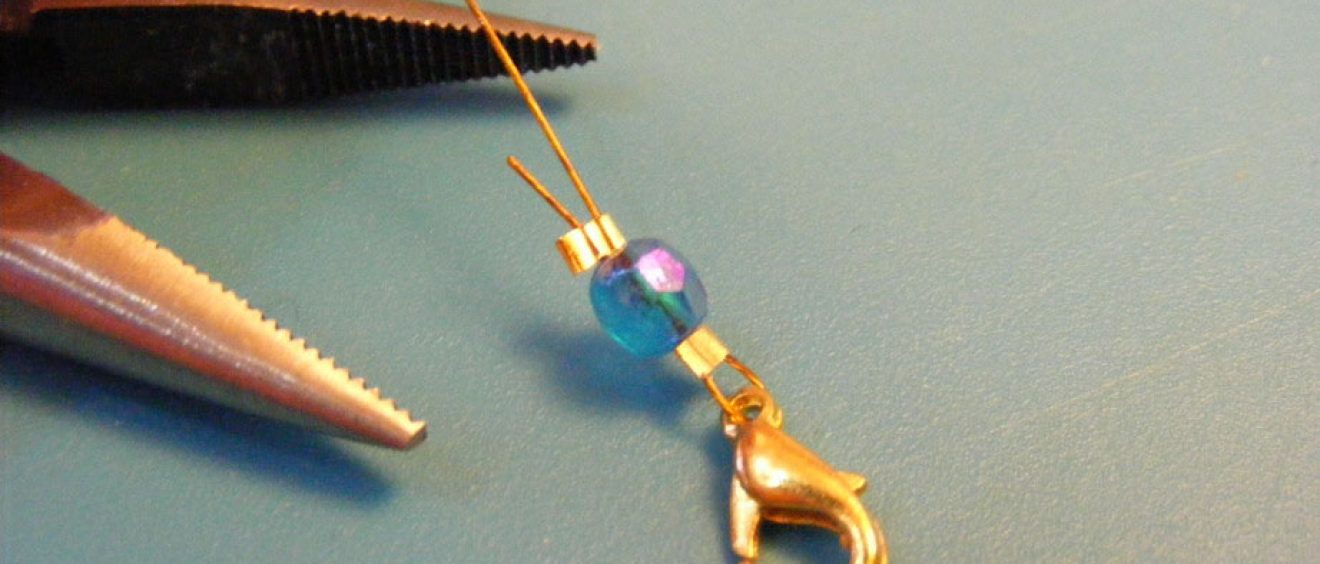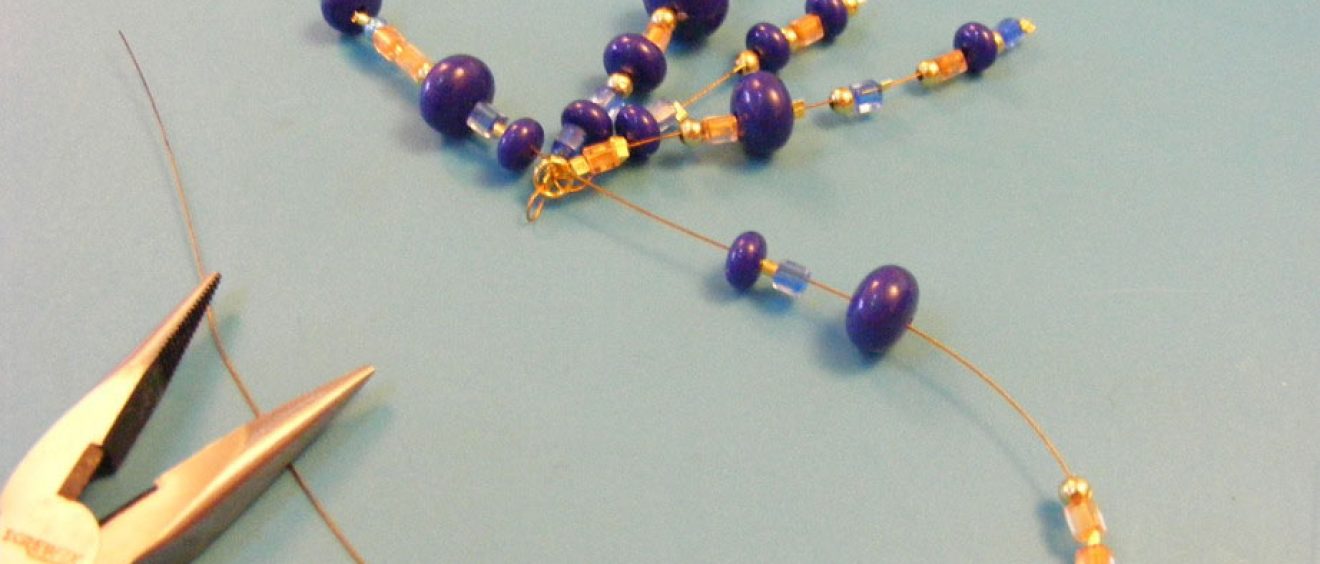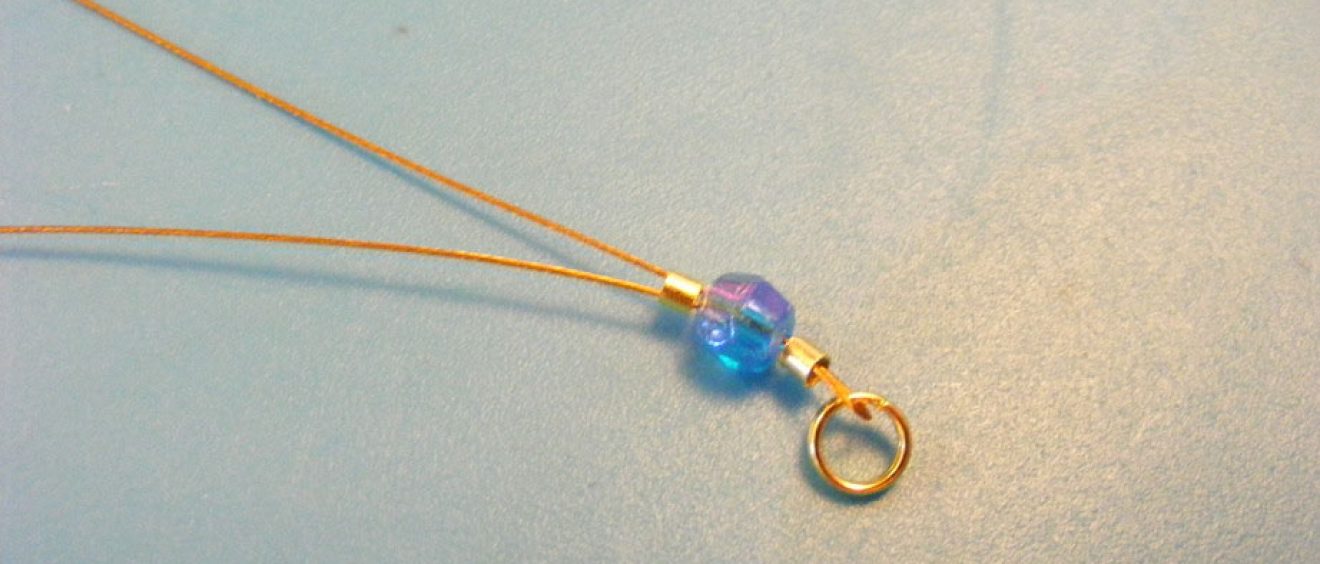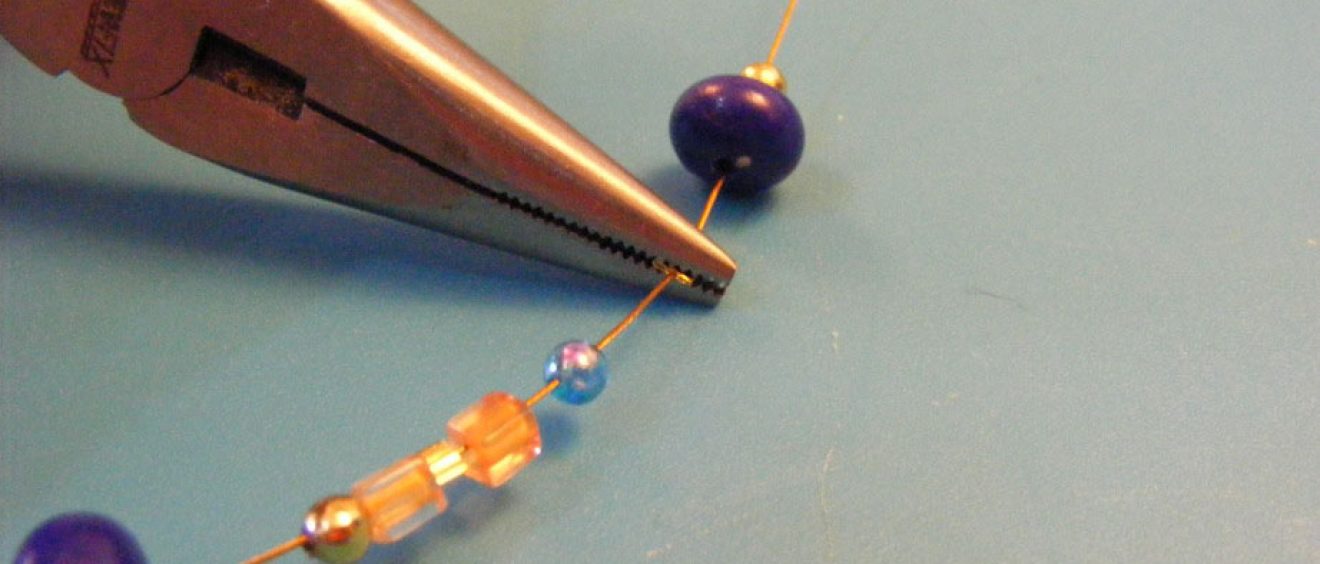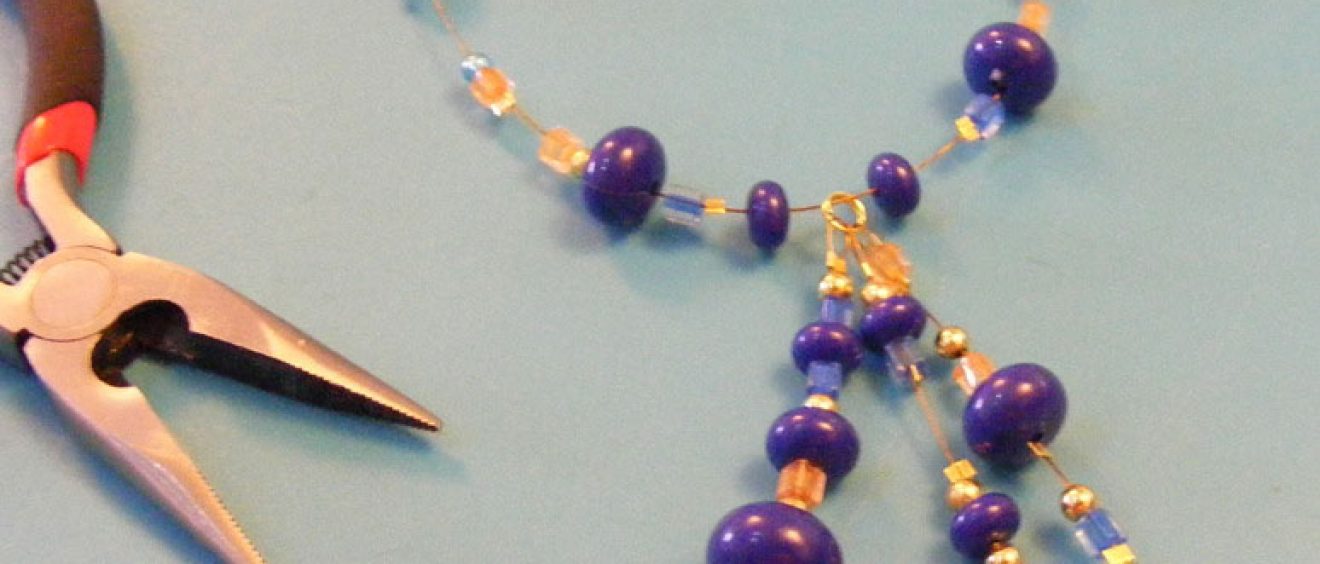 Make jewellery 4
Making a necklace using tiger tail
You will need:
reel of tiger tail – your choice of colour
cutters – combination pliers or snips
long nose pliers – for crimping
beads of your choice & one or more 'drops'
crimps
to finish: spring/claw clasp and split ring or toggle clasp
Instructions
Use cutters to cut a length of tiger tail that is 45 cm long
Thread a crimp, then a small bead, a second crimp and then a claw or spring clasp onto the end of the tiger tail
Gently thread the end of the tiger tail back through the crimp, small bead and second crimp
Use long nose pliers to squeeze the crimp nearest the clasp
Make sure the bead and second crimp are pushed up tight to the flattened crimp. Use the pliers to squeeze the second crimp
Thread your beads onto the tiger tail. You can add crimps between beads to create gaps. DO NOT squeeze the crimps. You could add one or more 'drops'. CHECK you have threaded the beads correctly. You need to thread your beads remembering that all beads will fall towards the centre of the necklace. You may need to reverse the order of the beads from the centre point
Repeat steps 2 & 3 with a split ring or other half of the toggle clasp to create the 'end' of your necklace. CHECK the necklace length before you squeeze the crimps – change the length by carefully pulling more or less tiger tail through the crimps.
Repeat steps 4 & 5 when you are happy with the length
Move the beads on the tiger tail and squeeze the crimps to keep the beads in position. Carefully trim any extra tiger tail
You have completed your necklace
Other tips and ideas
it gets easier with practice
experimenting is the best way to get new ideas – enjoy yourself
tiger tail is a fine steel cable with a plastic coating. Handle it carefully to avoid making a 'kink'
make sure the crimps are squeezed tight – otherwise the beads will come off
coloured tiger tail can look pretty – you can leave gaps between beads using extra crimps for a delicate look
tiger tail and crimps can 'catch' fine material such as silk – do not wear this jewellery next to delicate fabrics
to make a bracelet – just use a shorter piece of tiger tail
you can always add extra strands for a more elaborate design
N.B. Hazards – sharp tools, choking risk from beads and strangulation risk with tiger tail. NOT suitable for children under 4. Supervision recommended at all times with children under 12.