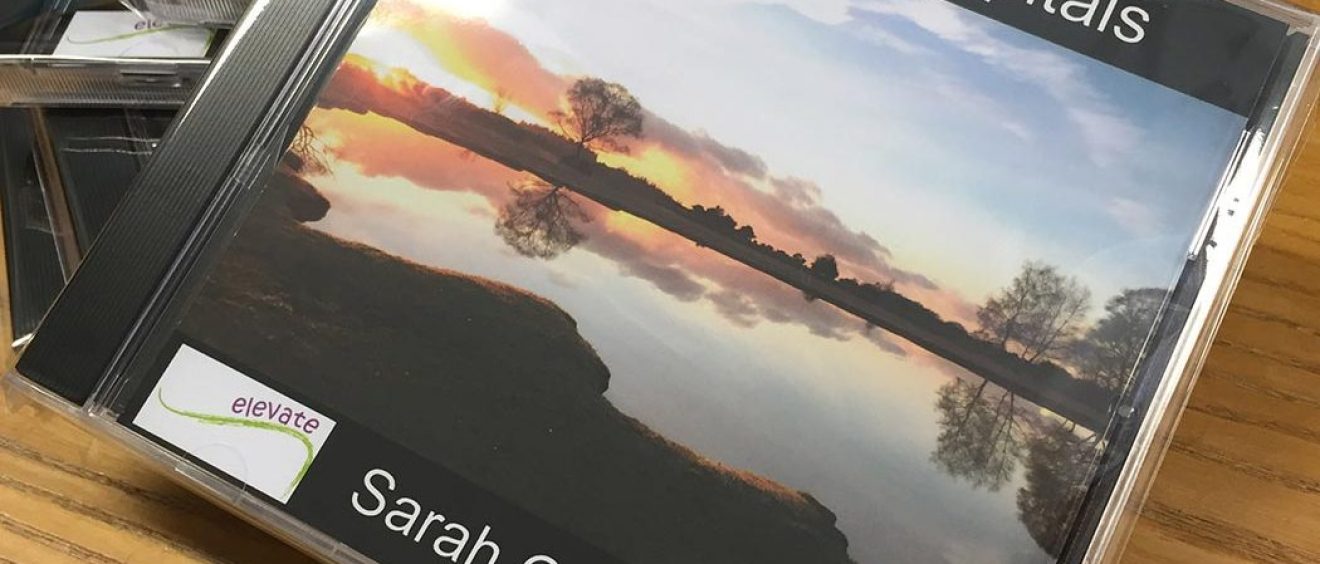 Music for hospitals
Are you looking for music suitable for patients in a hospital or healthcare setting, or would you simply like to listen to some quietly inspiring music and song at home. Elevate artist Sarah Collins has recorded a CD of classical and popular music that is available to purchase from ArtCare for £5 (+postage and packing). Please contact the ArtCare office on 01722 336326 ext. 5617 if you would like to buy a copy of the CD. Card payments can be taken over the phone.
List of tracks on CD:
C Major Prelude (Bach)
Moon River (Mercer & Mancini)
Summer Time (Gershwin)
Tea for Two (Youmans & Caesar)
Starman (David Bowie)
Kinderszenen No.1 (Schumann)
Stormy Weather (Arlen & Koehler)
As Time Goes By (H. Hupfield)
Andante from C Major Sonata (Mozart)
Blue Moon (Rodgers & Hart)
A Nightingale Sang in Berkley Square (Maschwitz & Sherwin)
Fly Me To The Moon (B. Howard)
Misty (Erroll Garner)
Autumn Haze (Sarah Collins)
The Swan (Saint-Saens)
Scarborough Fair (arr Simon & Garfunkel)
With a Little Help From My Friends (Lennon & McCartney)
Somewhere Over The Rainbow (Arlen & Koehler)
The proceeds from the sale of this CD will go directly to supporting the Elevate programme in the hospital. The Elevate programme is funded by the Stars Appeal. Find out more about the many strands to our Elevate programme.