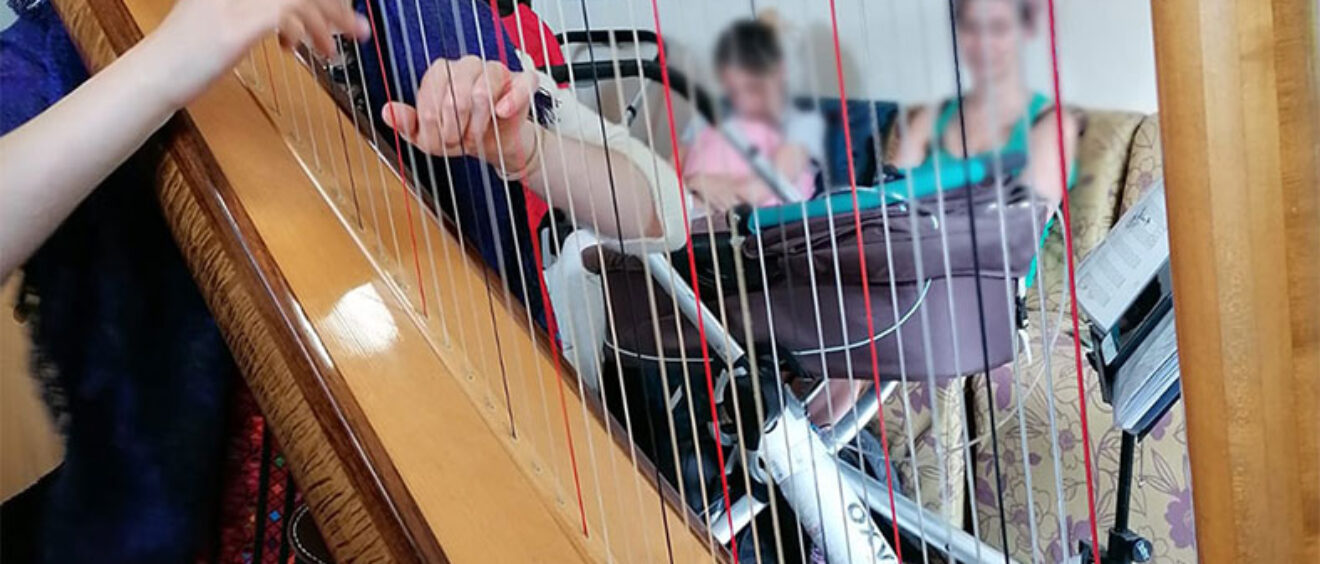 Softly went the cello…
Throughout the summer, parents and babies have been benefitting from gentle music and lullabies from our Stars Appeal Live artists. Paediatric Consultant and Neonatal lead, Mary Pedley, approached Stars Appeal Live to ask if we could trial music sessions on the Neonatal Intensive Care Unit (NICU). With funding agreed by the Stars Appeal for an 8 week pilot, we programmed soothing music sessions for half an hour every Thursday throughout July and August – either in the parent lounge or outside in the garden. The sessions included harp, guitar, ukulele, cello, piano and singing lullabies. Parents brought their babies to relax and listen and the music, which drifted through the whole unit, benefitting staff as well.
The feedback from staff and parents was overwhelmingly positive, often commenting on not only how relaxing the music was, but also how emotionally moving. A NICU staff member commented, "Please can I just say a big thank you for the musicians that come and play and sing on a Thursday afternoon. This has gone down so well and it's lovely to hear the gentle music going through the Neonatal unit. I have spoken to a couple of mums who have found it emotional but lovely."
The musicians, who play all over the hospital every week, also found playing for such tiny babies a profound experience and really loved the sessions. "I have to say it was the most extraordinary experience to play to the most fragile beings I have ever encountered. Softly went the cello with completely random sounds and improvisation to which the response was these tiny unfurling hands" remarked Emily Burridge, cellist from Stars Appeal Live Arts Programme.
"The pilot project in NICU was a real success and consequently the Stars Appeal have agreed to fund regular weekly sessions from now on, so the musicians are back every Thursday lunchtime to send their music gently drifting through the Neonatal unit," said Rebecca Seymour, Stars Appeal Live Coordinator.