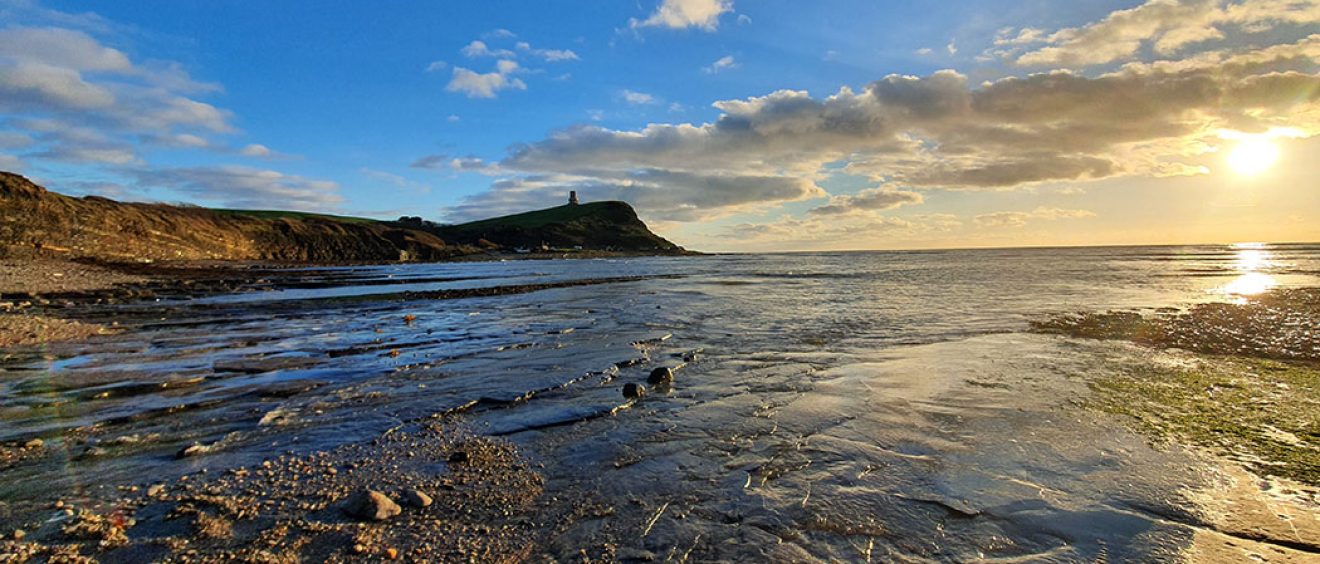 To the sea
A poem inspired by the sea, contributed by Fiona Lockwood, with image of Kimmeridge Bay taken by hospital staff member Katie Crouch.
Can you see the sea yet?
Is the sea in view?
Over the brow of the hill there,
There it is! So blue!
The sea is not so far now
We've travelled afar to see
And taste the salty air
In the wind from over the sea.
The surf is crashing over
Shining golden sands
Waves that draw us nearer
And end where they began.
We paddle along the seashore
Toes curling in sheer delight
Seabirds passing over
In buoyant effortless flight
And off they go to sea now
'cross the sparkling vast expanse
Flying high and freely
Beyond the horizon distant.
Do we love the sea, yes!
Why, oh why do we?
Just being by the seaside,
Is where we want to be!
Fiona Lockwood, 2021
Read more
Download 'Take the Time' – Issue 12 – Seaside and holidays (pdf)
Send us your contribution
Why not write a few lines, try a poem or send us picture on the general theme of seasons? Email to ArtCare or send to ArtCare, Block 29, Salisbury District Hospital, Salisbury SP2 8BJ