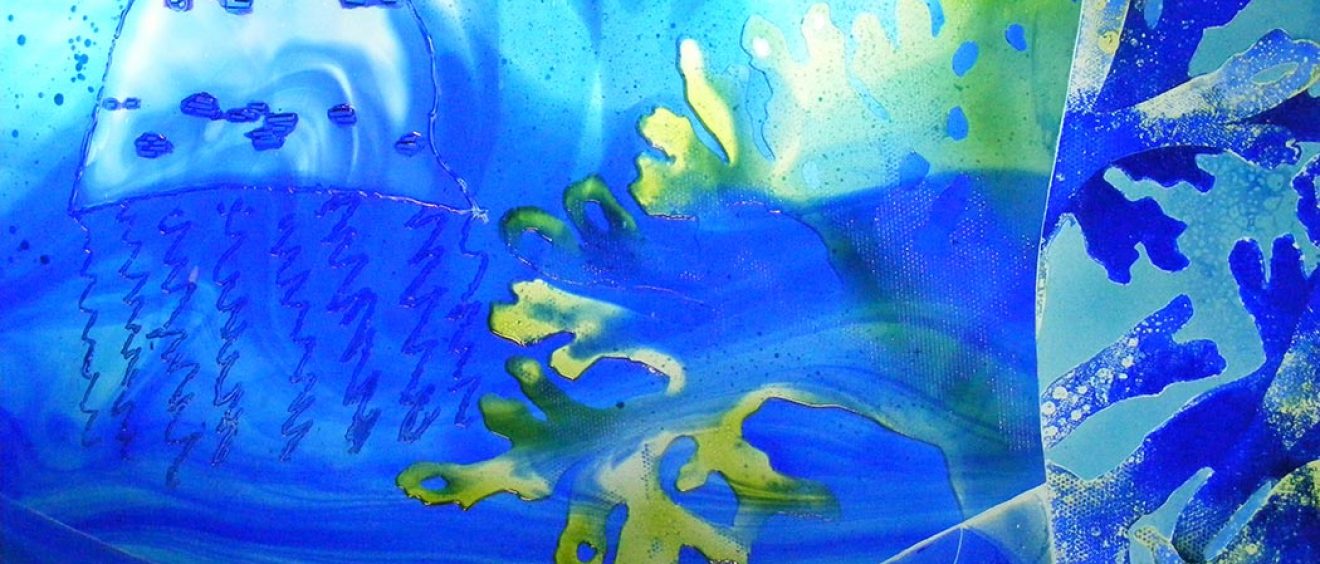 World Oceans Day
With holidays coming, our Elevate artist David Davies takes a deep dive into the ocean!
World Oceans Day is celebrated this June with numerous speakers, musicians and artists all available online. Our ocean covers over 70% of the planet, provides 80% of the world's biodiversity and feeds billions of people. Our need to conserve our wonderful marine resources to protect our planet is as important as ever.
With summer now with us, I'm reminded of seaside visits and holidays and how gazing out onto oceans or swimming on the edge of them can restore our sense of wellbeing.
Sailors will tell you that when they are on the ocean they leave the land part of their life behind. They feel they become part of one vast thing, part of a complete ebb and flow, where experiences are magnified and where 'seeing the bigger picture', a sort of wholeness, becomes clearer.
In Herman Melville's Moby-Dick ('The Whale', 1851) he says of the sea:
"It is not down on any map; true places never are."
And in Dan Beachy-Quick's (b. 1973) poem of the same name he reflects on the ocean's vastness and connective properties:
…dig this depth-of-blank
Deeper. Dig deeper…
There's always the moon's hook
On still water…
… wait in silence for silence
To say: write it in, tell me who I am now.
When we are in the sea – paddling, swimming, floating – we experience the potential of weightlessness and the feeling of something important flowing around us. Then we notice the ocean's sounds, of surf and swell, of the wildlife it supports and how it ebbs and flows with such precision, connecting us to the moon and our position in the universe.
Oceans play a major role in our everyday life, even if we're not able to visit our seaside much. They are like the lungs and dream space of our planet and a critical part of the biosphere to which we belong.
Find out more:
More from David and the Elevate artists
Download 'Elevate your Mood – Issue 10 (pdf)
Send us your contribution
We love to include some of your own reflections in future posts and in our monthly print edition 'Elevate your mood' or quarterly printed tabloid 'Take the time'. Why not write a few lines, try a poem or send us picture on the general theme of summer? Email to ArtCare or send to ArtCare, Block 29, Salisbury District Hospital, Salisbury SP2 8BJ.