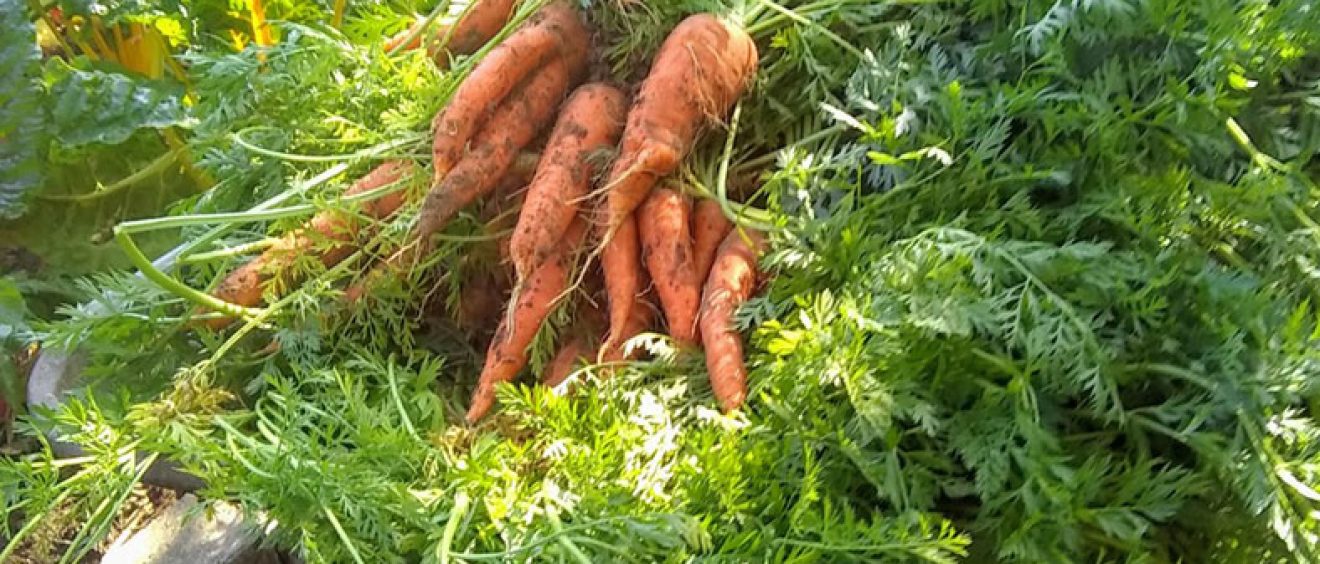 Autumn musings
Elevate artist Hannah Lefeuvre lives off-grid in a small holding in Somerset. She loves to write a daily journal and finds great comfort in the handwritten word on the page. We hope you enjoy reading her reflections and observations, including some excerpts from her diary and maybe it will evoke thoughts of your own experiences of gardening and nature…
Late September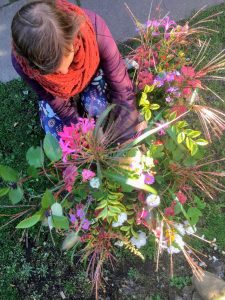 What a glorious start to the autumn. Several bright, sunny days have helped to stave off feelings of the days closing in. The garden is slowing and our annual cut back has begun. We start in the most maintained areas, closest to the produce and home. We are continually seeking to increase light in our mature forest garden and this year, a dramatic hedge, cut from our neighbouring small holding, has benefited our autumn raspberries and poly-tunnel produce.
Our seasonal flower arrangements have become a weekly creative challenge. I love to walk the length of the garden, seeking the odd stem that still has colour, or flowers that have turned, but provide structure. I enjoy mixing herbs, berries, grasses, reeds and foliage into the displays, connecting with subtle changes each week, as the arrangements merge in my hands.
This year, we filled baskets with flowers, foraged items and home produce, for the village outdoor harvest festival. Permitted only to hum, there was a poignancy about the gathering, which included journal readings from a local farmer, whose apple orchards and grazing fields surround us.
We continue to enjoy the harvest and it's been a fine year for carrots, squash, apples, tomatoes and lantern fruits, the latter of which are benefiting from the extra heat from the poly-tunnel door and skirt, installed last winter. Meanwhile, the sound of hazelnuts dropping onto our tin shed roof cues ladders and baskets, as we climb on the roof to shovel them down.
Early October
Several days of heavy rain. We have retreated to our cabin. The Raeburn is lit and we have plenty of water for hot baths. Time to reflect, organise our food stores and wait for the rain to pass.
Diary extracts
21st September
Plentiful carrots are harvested, graded and put into sacks to store. Early garlics are planted in their place.
23rd September
The twin tub washing machine is moved from beside the Raeburn, to make way for logs.
24th September
A new solar battery arrives. Careful manoeuvering to shift it into position.
25th September
Produce and flower deliveries by bicycle. Passive solar heat warms the cabin.
26th September
Trays of tomatoes become jars of passata.
More from Hannah and the Elevate artists
During the spring and summer 2020 Hannah Lefeuvre recorded 13 audio Garden Musings about the nature surrounding her and living off-grid. You can listen to all episodes of Hannah's Garden Musings here
Download 'Elevate your mood' Issue 2 – October 2020 edition (pdf)
Send us your contribution
We love to include some of your own reflections in future posts and in our print edition 'Elevate your mood'. Why not write a few lines, try a poem or send us picture on the general theme of winter traditions? Email to ArtCare or send to ArtCare, Block 29, Salisbury District Hospital, Salisbury SP2 8BJ.