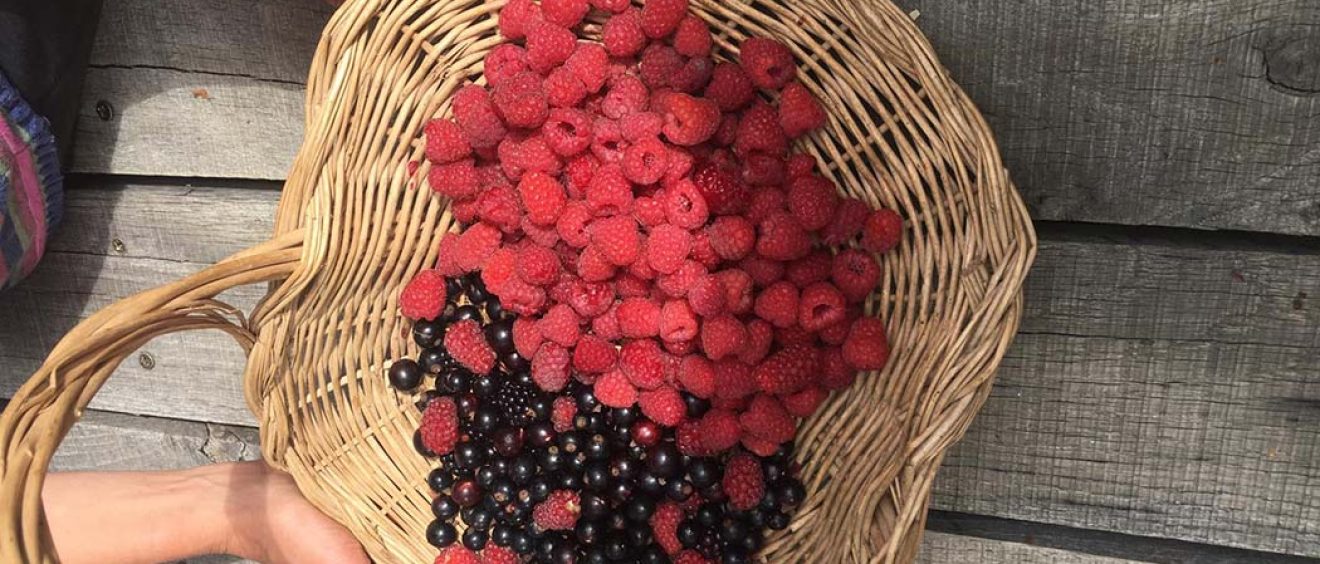 Cycles and connectedness
Elevate artist Hannah Lefeuvre shares with us why she finds the cycles and connectedness around land work so rewarding.
It has been almost a year of writing for the Elevate Your Mood broadsheet and this issue will be our last for a while, as we return to face-to-face contact with patients. As I reflected when beginning these  entries in August last year, I love to write a journal and find great comfort in the written word. It certainly has been enjoyable to take time to pause each month and connect with the key events and changes that occur in nature throughout the seasons. I hope you have enjoyed reading and that you too have discovered new comforts or interests during this time.
At the time of writing, the garden is still in full bloom and the long days and hot weather make gardening a desirable option. After a poor start to the growing season, the annual vegetables are catching up, but any produce reliant on good spring conditions has come late and suffered. Extending the season at the end of the summer will be vital to maximise the yield this year, particularly for produce in the poly-tunnel and for the outdoor squashes. We will hope for a late first frost and will fleece any frost-tender outdoor vegetables, making sure that all gaps in the poly-tunnel are sealed in preparation.
Speaking of freezing, the home freezer is gradually filling with berries – red, black and white currants, raspberries, jostaberries and gooseberries. This year, I have taken to drying many more flowers and herbs. Perhaps after the poor spring I feel a greater need to preserve the bounty and colours of summer. Dried bunches in the home do indeed help to elevate the mood and I love the quiet mindful act of picking and arranging.
In the ornamental areas of the garden, having let many areas go wild, we are now beginning to open up spaces and pull out armfuls of weeds. The wild flower meadow is gradually being scythed and early mornings are a great time to do so. Tall teasels have been a particularly enjoyable feature of the 'wilding' project this year, as they adorn large sections of the garden. I do enjoy the teasel's unique structure and colour changes and the goldfinches are certainly feasting on the seeds.
The cycles and connectedness around land work, from seedlings to growth, to cutting and composting are so rewarding. I hope that you have enjoyed reading a full year's cycle in the garden, through these uplifting publications.
More from Hannah and the Elevate artists
During the spring and summer 2020 Hannah Lefeuvre recorded 13 audio Garden Musings about the nature surrounding her and living off-grid. You can listen to all episodes of Hannah's Garden Musings here
Download 'Take the Time' – Issue 12 – Seaside and holidays (pdf)
Send us your contribution
We love to include some of your own reflections in future posts. Why not write a few lines, try a poem or send us picture on the general theme of seasons? Email to ArtCare or send to ArtCare, Block 29, Salisbury District Hospital, Salisbury SP2 8BJ.