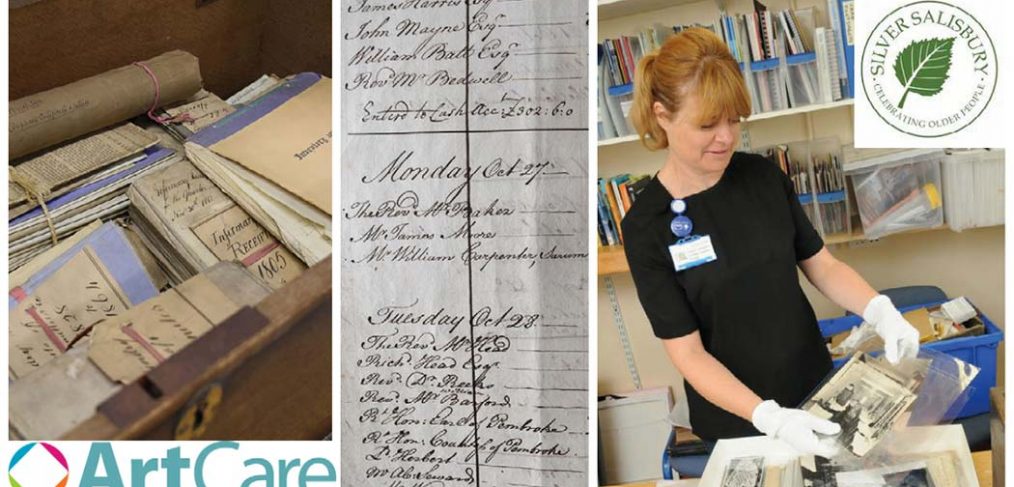 Silver Salisbury Event: Lesley Self from ArtCare, at Salisbury District Hospital, introduces the historical archives held at the hospital
During an interactive presentation you will get to know the historic collection which ranges from the 1760s to present day. Photographs, documents, books, instruments, objects and stories relating to General Infirmary to Odstock Hospital and many other sites around Salisbury - The artefacts and archives provide a fascinating insight, not only into medicine and healthcare but social history of the city for the past 250 years.
This event is part of the Silver Salisbury programme to celebrate international older people's day, on 1st of October each year. It's full of things that older people are involved in, contribute to and enjoy. There are activities to support people in maintaining their independence and opportunities for those who'd like to be getting out and about more but don't know where to start. Silver Salisbury is a chance to try different things, join new groups and make new friends.
Booking for this talk is essential via https://www.eventbrite.co.uk/e/164999831939
Or email lesley.self3@nhs.net tel 01722 336262 ext 5618
Also find out about our historic archives on our stand at this year's Silver Salisbury event - The Guildhall, Market Place, Salisbury, Saturday 1st October, timings to be confirmed. Drop in and see us there!