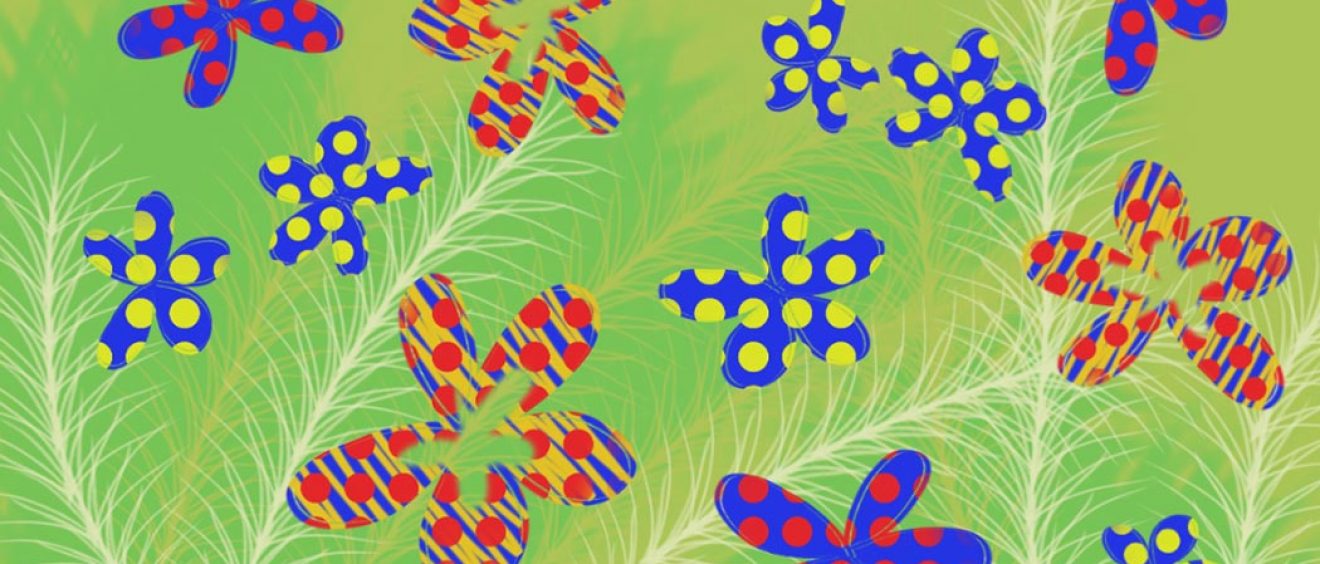 Digital Drawing – Patterns
If you have completed our Digital Drawing Basics tutorial, why not try creating some abstract patterns by following this practice activity. Watch our video clip and follow the instructions below. These types of abstract patterns could make great greetings cards. Many online card printers allow you to upload your own images to print and send. Have fun experimenting!
Draw a flower shape in a plain colour
On the layer menu click the small padlock in the bottom left corner – this is important!
Click the layer and click duplicate on the pop-up menu
Go to the top menu and click transform
Drag and drop your new flower somewhere else in your drawing, click done when placed
Repeat from step 3 until you have a screen full of flowers
Click the top layer and click merge all on the pop-up menu
Select an interesting pattern from the brushes menu, i.e. dots or splatters!
Select a bright colour from the colour menu
Scribble all over your flowers, change colours and textures. N.B. If you clicked the padlock at the start you will only fill your flowers with colour and texture and the brush will ignore the background.
Complete your drawing by adding colour and texture to a new layer below
Next steps – more practice activities
Why not try out more practice activities next? Each activity has a handy video guide to help you.
Still need help with the basics? Check out our Digital Drawing Basics page
For more inspiration follow our digital drawing board on Pinterest
Download instructions and examples
Download our digital drawing instructions
Download our digital drawing examples (for personal use only)